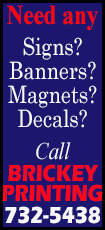 Pagenaud crossed a blend line too early exiting the pits and received only a warning despite the fact doing so helped him get ahead of Scott Dixon for what essentially was the race win on Lap 56 of 80. That was the last scheduled pit stop of the Toyota Grand Prix of Long Beach.

Dixon and his team were upset with race control's decision, saying IndyCar officials specifically said such an act would be penalized.

However, Dixon's strategist, Mike Hull, acknowledged that IndyCar did not say what the penalty would be. Another driver, Carlos Munoz, also was warned for crossing the yellow line near Turn 1.

Indeed, the rulebook is clear, but the penalty sheet is not. IndyCar gives its stewards -- former Ford Racing executive Dan Davis and former drivers Arie Luyendyk and Max Papis -- latitude in making a decision. A minor violation can be overlooked. The next levels are a driver going to rear of the lead lap, followed by a drive through the pits.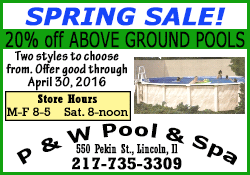 Pagenaud was issued neither of those.

"It shouldn't be a judgment call; it's a rule," Dixon said.

IndyCar later issued a statement that read, "Simon Pagenaud's actions during the Toyota Grand Prix of Long Beach were deemed an infraction per Rule 7.10.1.1. 'Lane Usage' of the IndyCar Penalty Guidelines: Failing to follow designated procedures entering or exiting the pit area, including the proper use of the acceleration and deceleration lanes. The penalty for this infraction ranges from a warning (minimum), putting the driver to the back of the field (mid) and drive-through or stop and go/hold (maximum). IndyCar race stewards determined his actions were not severe enough to warrant a harsher penalty than the warning that was issued."

Dixon's car owner, Chip Ganassi, said NASCAR would have solved this problem electronically so no judgment would enter into the discussion.

"There's a camera there, and the camera makes the call electronically," Ganassi said of NASCAR. "So, we'll see. Maybe it's an opportunity (for IndyCar) to improve."

[to top of second column]
Pagenaud argued that it was a close call, even a gray area, and it didn't help him get in front of the charging Dixon.

"A yard the other way wouldn't have mattered," he said.

Pagenaud held off Dixon, last year's winner of this event, the rest of the way for a 0.3032-second victory, the fifth of his IndyCar career. He won two races in each of the 2013 and '14 seasons for what is now Schmidt Peterson Motorsports.

Pagenaud also is the series leader, by 14 points, in his second season with Roger Penske's team.

Helio Castroneves, the pole winner, led 47 laps and finished third. All three of the top finishers are part of the Chevrolet program.

Pagenaud's teammate, Juan Pablo Montoya, also got a favorable review from race control. Late in the race, a potential block on Takuma Sato was not called as such. Montoya took fourth, Sato fifth as the top-finishing Honda.

The caution-free race was the first for this event since 1989. It also went flag to flag without incident in 1985 and '87.

The last IndyCar race to go the distance without a caution was the 2013 race at the Mid-Ohio Sports Car Course.
[© 2016 Thomson Reuters. All rights reserved.]
Copyright 2016 Reuters. All rights reserved. This material may not be published, broadcast, rewritten or redistributed.