NBA roundup: Cavaliers rally to take Game 1
Send a link to a friend Share
[April 18, 2016] The Sports Xchange

CLEVELAND -- LeBron James had 22 points, 11 rebounds and six assists and the Cleveland Cavaliers' Big Three combined for 81 points in a hard-fought 106-101 victory Sunday against the Detroit Pistons in Game 1 of their first-round playoff series.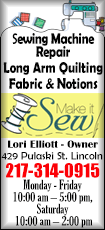 The Cavs survived a 3-point onslaught from the Pistons, who made 15 3-pointers and shot 52 percent from deep.

Kevin Love had 28 points and 13 rebounds and Kyrie Irving had 31 points and six assists for the Cavaliers, who trailed by seven with 11 minutes left before rallying behind James.

Kentavious Caldwell-Pope scored 21 points for the Pistons and Marcus Morris scored 20 -- but Morris had just one in the second half.

Heat 123, Hornets 91

MIAMI -- Luol Deng scored 31 points to help Miami take Game 1 of this first-round series. Deng shot 11-of-13 from the field and 5-of-7 from 3-point range in his first postseason appearance for the Heat, who never trailed and built a double-digit lead midway through the first quarter.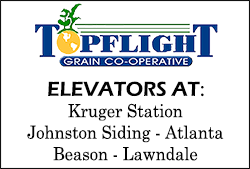 Hassan Whiteside finished with 21 points, 11 and three blocks in his playoff debut. Dwyane Wade scored 16 points and Goran Dragic had 10 assists in his Miami playoff debut. The Heat tied a team playoff record for points in a quarter by taking a 41-22 lead at the end of the first period.

Nicolas Batum scored 24 points and Kemba Walker finished with 19 points for Charlotte.

Spurs 106, Grizzlies 74

SAN ANTONIO -- Kawhi Leonard scored 20 points and LaMarcus Aldridge added 17 points as San Antonio dominated the middle two quarters and romped past Memphis in Game 1 of the Western Conference playoff series.

San Antonio outscored the Grizzlies 24-6 over the final 8:04 of the third period, turning a contentious game into a runaway, and led 81-51 with a quarter to play. The fourth quarter was left to mostly the reserves.

[to top of second column]
Vince Carter led the Grizzlies with 16 points while Lance Stephenson hit for 14 points, all but two in the second half. Memphis, which has now lost all five games its played against the Spurs this season, was held to a season low in points, shot just 39 percent and went to the free-throw line only six times.

Clippers 115, Trail Blazers 95

LOS ANGELES -- Chris Paul scored 28 points, dished out 11 assists and grabbed six rebounds, leading Los Angeles to a victory over Portland in Game 1 of a Western Conference quarterfinal playoff series.

Blake Griffin added 19 points, 12 rebounds and six assists for Los Angeles, and DeAndre Jordan contributed 18 points, 12 rebounds and four blocks. J.J. Redick chipped in 17 points for the Clippers, who blew the game open in the third quarter.

Damian Lillard had 21 points and eight assists for the Trail Blazers, while Gerald Henderson finished with 16 points. CJ McCollum managed just nine points. Al-Farouq Aminu scored 10 points and collected 12 rebounds.

-----------------------------------------------
[© 2016 Thomson Reuters. All rights reserved.]
Copyright 2016 Reuters. All rights reserved. This material may not be published, broadcast, rewritten or redistributed.