The Japanese right-hander finally gave up a run Sunday -- but only one. He outpitched San Francisco right-hander Jeff Samardzija as the Dodgers won 3-1, taking two of three from the Giants at Dodger Stadium this weekend.

"He's a four-pitch pitcher with a good feel and above-average command. That's why the guy is here," Giants manager Bruce Bochy said. "He threw well. He did. He's got four pitches. He mixes it up very well. He kept us at bay."

Maeda gave up a solo home run to Giants second baseman Joe Panik with two outs in the third inning. It was the first run Maeda had allowed in his first three starts for the Dodgers, snapping a 14 2/3 scoreless innings streak to start his major league career.

Overall, he is off to a 2-0 start with one run allowed in 19 innings (a 0.47 ERA).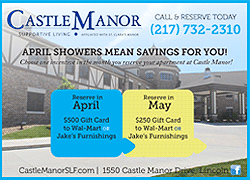 "I'm happy with the way things are turning out," Maeda said through his interpreter. "It's only been three starts. There's a long way to go. But I'm happy so far."

Maeda wasn't very happy early in the game Sunday. His body language betrayed some frustration with home plate umpire Alfonso Marquez's strike zone and he had to pick his way through the first four innings Sunday, allowing three hits and walking three in that time. But the Giants stranded four and hit into one double play in that time.

"We actually had some good, long at-bats early, thought we'd make him show us all his pitches," Bochy said. "But he got into a good groove."

Indeed, he did. Maeda retired nine of the last 10 batters he faced (four by strikeout) including a nice play to start a rally-thwarting double play on a bunt attempt in the top of the seventh. It was the first time Maeda went seven innings in his three starts this season.

"I was able to make some adjustments," Maeda said. "Just being able to execute my pitches, being able to throw strikes more."

For a while, though, it looked like he would lose a pitchers' duel with Giants right-hander Jeff Samardzija.

Samardzija did his best work early, retiring nine of the first 10 batters he faced while not allowing a runner past first base until the fifth inning. That's when Yasmani Grandal worked him for a one-out walk and scored two batters later when Joc Pederson turned on a 2-and-2 fastball Samardzija left over the inner half of the strike zone.

[to top of second column]
"I'm sure he'd like to have one pitch back," Bochy said. "He had him (Pederson) with two strikes and just yanked it. I'm sure he'd like to have that one pitch back."

The home run put the Dodgers on top. They stole an insurance run in the seventh inning when Yasiel Puig charged home from second base on Grandal's infield single against the Giants' defensive shift.

That was enough cushion for a Dodgers' bullpen that has regained its footing since a miserable series in San Francisco last weekend. Chris Hatcher and Kenley Jansen combined to close it out over the final two innings Sunday. Dodgers relievers have not been charged with a run in their past 14 innings now.

NOTES: Giants third-base coach Roberto Kelly was hit in the head by an errant throw as the Dodgers infield warmed up for the seventh inning. Kelly was still in the dugout at the time and was wearing his helmet. But Giants manager Bruce Bochy said Kelly was feeling dizzy so he went to the clubhouse to be evaluated by the training staff. Assistant hitting coach Steve Decker replaced Kelly at third base for the final three innings. ... The Giants placed RHP Sergio Romo on the disabled list with a strained flexor tendon in his pitching elbow on Friday. Romo, 33, will not do any throwing for at least 10 days. At that point, he will be re-evaluated. ... Dodgers OF Carl Crawford (back) will travel to Atlanta with the Dodgers on Monday then go to Oklahoma City from there to start a minor league injury-rehabilitation assignment with the Triple-A OKC Dodgers on Wednesday. He is expected to be back with the Dodgers next Sunday in Colorado when he is eligible to come off the DL. ... Dodgers manager Dave Roberts said the Dodgers will use the off day Monday to give all of their starting pitchers an extra day's rest rather than skipping anyone in the rotation. The Dodgers have games on 13 consecutive days before their next off day.
[© 2016 Thomson Reuters. All rights reserved.]
Copyright 2016 Reuters. All rights reserved. This material may not be published, broadcast, rewritten or redistributed.