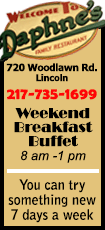 Reddick hit a sacrifice fly in the bottom of the eighth inning to score the speedy Burns and give the A's a 3-2 victory over the Kansas City Royals on Sunday and the series victory.

"It was a great pitch, a 3-2 curveball down in the zone, and Reddick just lifted it up," Royals manager Ned Yost said. "We had chances, we just couldn't capitalize."

Burns tripled into the right field corner leading off the eighth to help make a winner out of John Axford (2-0), who pitched a scoreless eighth.

"It was so close to being foul and so close to finding his glove," Burns said. "I think it might have skipped off the tip of his glove and skipped over the corner of the base. I'm just glad the umpire called it fair."

Ryan Madson, a member of last year's Royals' championship team, gave up a hit in the ninth but picked up his fourth save in as many chances.
"I don't do anything different. I keep the same mentality," Madson said. "You keep the emotions down and concentrate on the hitter. One homestand doesn't define anything yet. It's such a long season."

Joakim Soria (1-1) pitched an inning and took the loss, his first setback since last July 11 against the Minnesota Twins.

Jed Lowrie, who came on as a pinch hitter for Billy Butler in the seventh, singled home the tying run in the seventh. Coco Crisp scored on a passed ball in the fourth.

Royals starter Kris Medlen pitched 6 1/3 innings, allowing two runs -- one earned -- on two hits. He walked four and struck out four.

Medlen left the game after Chris Coughlan doubled with one out in the seventh. Kelvin Herrera entered and gave up Lowrie's single.

"I put myself in a couple jams with the walks," Medlen said. "I started rushing out of my delivery and kind of pushed the ball. Couldn't get my arm through. Other than the walks I felt great."

A's starter Chris Bassitt went seven innings, giving up two runs on five hits. He walked two and struck out five.

"The only pitch I regret is the home run to Moustakas," Bassitt said. "I was caught between pitches and wasn't committed to it. That's what happens when you throw a pitch like that."

The Royals scored first, which they did in all three games of the series. Eric Hosmer doubled leading off the second, advanced to third on Kendrys Morales' infield groundout and scored on Gordon's single.

[to top of second column]
Moustakas lined a 405-foot home run, his fourth of the season, off Bassitt with one out in the third to make it 2-0. He also hit into a double play with two runners on in the fifth.

Medlen avoided any major damage through five innings, working around three walks and a hit. He issued one-out walks to Stephen Vogt and Chris Coughlan before inducing former Royal Billy Butler to ground into a double play to end a threat in the second.

In the fourth, Medlen walked Coco Crisp leading out and, one out later, Danny Valencia singled. Vogt flied out deep enough to left to allow Crisp to move up a base. Chris Coughlan swung and missed but the ball rolled to the backstop, allowing Crisp to score and Coughlan to reach base. Medlen caught Butler looking at a 3-2 pitch to end the inning.

"It didn't bounce up, it kind of skipped, so it stayed down on him," Medlen said. "He's 99 out of 100. It just happened to be that one. I know he's probably disappointed but he's human. Those things happen."

NOTES: Royals OF Jarrod Dyson (right oblique strain) has been rehabbing at Triple-A Omaha and could be reinstated as early as Tuesday, though manager Ned Yost suggested he may stay in Omaha to get more at bats. ... A handful of players will be participating in the Royals' Charity Golf Tournament on Monday at Shadow Glen. ... Royals RHP Yordano Ventura is 4-0 in six career starts against the Detroit Tigers. ... Athletics RHP Henderson Alvarez will go out on a rehab assignment next week. ... Oakland INF Marcus Semien returned to the ninth spot in the batting order after hitting second on Saturday. ... Athletics OF Khris Davis was given the day off and manager Bob Melvin acknowledged it was because he was pressing a little.
[© 2016 Thomson Reuters. All rights reserved.]
Copyright 2016 Reuters. All rights reserved. This material may not be published, broadcast, rewritten or redistributed.