Logan County to vote RV use and lot sizes; District 3 Board Seat could be filled

Send a link to a friend Share
[April 18, 2016] LINCOLN - On Thursday, April 14, 2016, the Logan County Board held its monthly Workshop to discuss updates from various committees and place motions on the agenda for Tuesday's Regular Board meeting.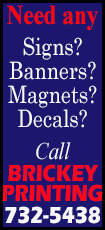 Committee reports

Board member Pat O'Neill will bring forward on motion on Tuesday to approve a resolution on a zoning ordinance.

Board Chairman David Hepler asked Zoning Officer Will D'Andrea to explain the three actions contained in the ordinance.

D'Andrea said both the Logan County Regional Planning Commission and the Logan County Zoning Board of Appeals made three separate motions on three different sections of the ordinance being amended. The RPC and ZBA both recommend approval for the language of the Dwelling and Recreational Vehicle ordinances, but denial of the change in lot sizes.

Chuck Ruben said the lot size for rural would remain at five acres unless someone goes through the Conditional Use process.
Hepler said he plans to bring forward an amendment to remove changes proposed for the section about lot size.
He would to take out 5 acres as minimum lot size.

Kevin Bateman said he wants landowners to be able to sell less than five acres even if the land is "suited for agriculture."

Ruben said the section in the lot size ordinance about parcels "not well suited for agriculture" is ambiguous. He said he could make the argument that almost all the ground in Logan County is suitable for agriculture.

Guest, Randy Awe, said the Farm Bureau is not in favor of changing the literature.

The board will vote on the resolution Tuesday.

On Tuesday, Kevin Bateman would bring forward a motion for public transportation, renewal of the 5311 Grant, and acceptance of a special warranty that is part of the grant.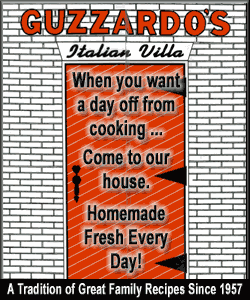 Community Action's Alison Rumler-Gomez said these documents will accompany the grant application she has already submitted. She asked the board to sign the resolution to make the application whole.

Clark said the new grant includes the deviated route, but not specific stops.

Chairman's report

Board Chairman David Hepler said Tuesday he will bring forth the name of Adam Schmidt to replace Andy Anderson who recently resigned from the board. Schmidt is a long time resident of Lincoln with a Bachelor of Science in Organization Leadership from Greenville College. Hepler said Schmidt plans to seek the Republican nomination in the November election.

Guests for the evening included Adam Pulley, Steve Carone and Lindsay Stamp of Clifton, Larson, and Allen, a public accounting firm; County Treasurer Vicki Dugan, Diane Turner of Logan Mason Transport Company, Alison Rumler-Gomez of Community Action, and Zoning Officer Will D'Andrea.

The Logan County Board Regular would take place this Tuesday, April 19th at 7 p.m. in the Logan County Courthouse.

[Angela Reiners]