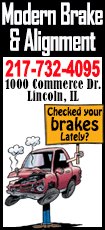 The Hug Machine
by Scott Campbell,
c2014

This is one of my new favorite read-alouds for story time! Get ready for a boy on a mission! He's ready to hug the world (with his super long arms) and will take on all sorts of hugging challenges, like figuring out the best way to hug a spiky porcupine and a BIG blue whale. Whether you're a crying baby or a lonely tree, the Hug Machine is there for you. Sweet and funny with straight-forward text and simple watercolor illustrations, this is a first-rate pick for preschoolers and students in kindergarten through second grade.


Athena the Brain (Goddess Girls, #1)
by Joan Holub and Suzanne Williams,
c2010

Athena is about to get the shock of her life…The reason she's never quite fit in? She's a goddess, daughter of mighty Zeus! And it's time to take her place at Mount Olympus Academy. Figuring things out at her new school might be harder, though, than she expected. She's really behind on things her schoolmates know all about, including the best ways to smite mortals and how to block her brainstorming so she doesn't cause natural disasters. Can she learn how to use her gifts to shine in this new world? And can she deal with mean girl Medusa in the process?
This is the first in a series that is super popular with middle graders, especially girls, and is a nice option for readers that are interested in Rick Riordan's Percy Jackson series but need a shorter chapter book. Looking for a similar series that might appeal more to boys that love Greek mythology? Try Holub's and Williams' Heroes in Training series.

Chasing Secrets
by Gennifer Choldenko,
c2015

It's 1900 in San Francisco and Lizzie Kennedy is forced to attend Miss Barstow's finishing school instead of spending all her time on house calls with her physician father. Thirteen-year-old girls shouldn't have dreams of college and becoming a doctor and they definitely shouldn't be making friends with a fascinating Chinese boy or sticking her nose into the mysterious rumors of the plague in Chinatown. But Lizzie excels at doing things she shouldn't---and she's about to become intimately acquainted with the darker side of the Golden City…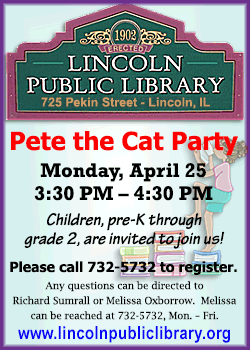 This is a fascinating historical fiction novel by a Newbery Honor–winning author that is a wonderful combination of humor, drama and mystery. It's a perfect fit for boys and girls, grades 5 – 8, that love quirky characters and lots of action.
Losers Take All
by David Klass,
c2015

Jack Logan's high school has always been crazy about sports, but when their principal dies and is replaced with the football coach from hell, things are about to go to a whole new level. Soon it becomes school policy that every student must play a team sport, so Jack grabs some other "losers" and forms a JV soccer team that is laughably bad, but knows how to have a good time. Soon their team's antics make them famous and faces them off against the administration and others in the community. What are the consequences of being a "loser"?

A great choice for reluctant teen readers, Losers Take All is fast-paced with relate-able characters and plenty of humor, while also touching on surprisingly serious topics.
-----
To check out these books or get recommendations for other great reads, please come see us at the Lincoln Public Library, 725 Pekin Street.
[By MELISSA OXBORROW, Lincoln Public Library District]