Overdose investigation leads to 11 year prison sentence

Send a link to a friend Share
[April 22, 2016] On February 19, 2016, Lincoln Police and emergency medical services were dispatched to 2011 N. Kickapoo Street in Lincoln. Upon arrival, police and medical personnel observed an unresponsive male showing symptom of a heroin overdose. Medical personnel were able to revive the male on scene and he was transported to Abraham Lincoln Memorial Hospital for further treatment.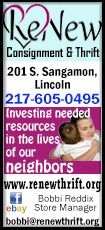 As a result of the Lincoln Police investigation, it was discovered that Jason Routson had sold the male 3 small bags of heroin. The male injected all three bags of heroin and overdosed as a result.

The Criminal Code expanded the definition of Aggravated Battery in recent years to include the offense of delivering a controlled substance to a person who experiences great bodily harm as a result of the injection of that controlled substance .

On April 19, 2016, Judge William Workman accepted a fully negotiated plea sending Jason Routson to the Department of Corrections for the offense of Aggravated Battery, a Class 1 Felony. Jason Routson was sentenced to 8 years in prison followed by 2 years of mandatory supervised release (formerly known as parole). In addition, Jason Routson was on felony probation for Burglary when the new offense of Aggravated Battery occurred. Routson's probation was revoked as a result of this new offense and he was sentenced to 3 years in the Illinois Department of Corrections. The two sentences of 8 years and 3 years run consecutive with each other for a total of 11 years.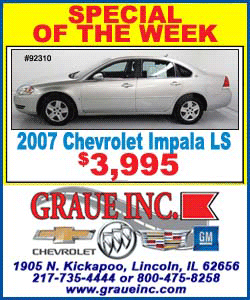 "It is our hope that prison sentences such as this one will have a deterrent effect within the community," stated Jonathan Wright. "Because of the nature of drug transactions, not all overdose investigations lead to the provider of the heroin. When it does, we will prosecute those cases. Thankfully, the individual in this case survived the overdose. Congratulations to the Logan County Paramedics, Lincoln Fire and Rescue, and the Lincoln Police Department for their efforts in this case," added Wright.
[Logan County State's Attorney Jonathan Wright]