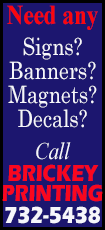 Doing to the Nashville Predators what was done to them in the first two games of the series, Anaheim equaled the Western Conference quarterfinal series at two games apiece Thursday night with a 4-1 win, the Ducks' second straight at Bridgestone Arena.

Two goals inside the last three minutes of the second period put Anaheim ahead to say and its penalty-killing unit snuffed out six Nashville power plays, including a pair in the third period. With the man advantage in this series, the Predators are only 1-for-19.

Goalie Frederik Anderson stopped 30 shots for Anaheim, who host Game 5 on Saturday before the teams return to Nashville for Game 6 Monday night. Pekka Rinne came up with 21 saves for the Predators, who are trying to win a playoff series for just the third time in franchise history.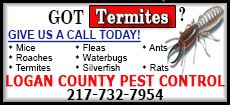 Anaheim struck first for the third straight game as Ryan Getzlaf tallied his second goal of the series 1:02 into the match. The Ducks managed a 4-on-2 rush after Nashville's James Neal threw a body check in his offensive zone, and Getzlaf poked the rebound of David Perron's shot home.

The Predators generated their most sustained pressure since Game 2 in the first 11 1/2 minutes of the second period and equalized at 11:26. Mike Fisher took a centering pass from Colin Wilson in the slot and wristed home his first goal of the series.
Anaheim took control with two goals in the final 2:56 of the period. With the teams playing 4-on-4 after coincidental minors, Nate Thompson gave it the 2-1 lead with his second goal on a wrister over Rinne's shoulder.

Jamie McGinn followed with his second goal in as many games to make it 3-1 at 18:56 off the rebound of Chris Stewart's shot, batting it into the net out of mid-air.

The Ducks added insurance at 16:52 of the third on Andrew Cogliano's second goal of the series.
[© 2016 Thomson Reuters. All rights reserved.]
Copyright 2016 Reuters. All rights reserved. This material may not be published, broadcast, rewritten or redistributed.