At the start of the season, Stewart emphasized he was the most motivated he has ever been headed into his final Sprint Cup campaign.

How did we know Tony was serious? He admitted to cutting back on pizza and beer, his two favorite food groups.

In January, when Tony Stewart met with the media during NASCAR's annual pre-season tour he proudly tugged at his driving suit to show how much weight he had lost. "I got re-measured," he said. "We're eating better, drinking better, working out. Doing stuff I swore I would never do. I'm still trying to figure out why I'm doing it in my last year when I could just go ahead and do what I've been doing all these years."

Then the cantankerous Tony suddenly arrived, as usual, and he hit full stride. "I've changed my diet. I've changed everything this year. So if anybody has any questions about how dedicated we are about having the best year I can possibly have, that's their answer."

Then comes the oddball ATV accident the first week of February while riding in western Arizona with two already retired Sprint Cup champions, Jeff Gordon and Rusty Wallace, among other racing friends. He suffered a burst fracture of the L1 lumbar vertebra, which meant the only thing he's been doing the last two months has been treadmill workouts and clearing trees at his home in Indiana with a skid loader.
While the exercise routine may have suffered, Stewart remains in fine form when it comes to finding fault with NASCAR officials. A few pounds heavier than January, Stewart, ahem, weighed in on the question of lug nuts on the same day his medical clearance to race was announced.

The sanctioning body is neglecting its responsibilities to maintain safety by not regulating how many lug nuts teams are required to use, said Stewart. "I guarantee that envelope is going to keep getting pushed until somebody gets hurt," he said.

This is a reminder that Stewart has been a dominant personality perhaps more than a dominating driver, constantly fighting with NASCAR officials, regularly expressing anger at other drivers, and often bickering with journalists.

On the track, can Stewart pull off a victory in his return, make the Chase and emulate Gordon's final season last year? Or better still, could he follow the same path as Kyle Busch, who returned after missing 11 races last season to win the championship?

The recent record does not look good. Including this year, Stewart has not driven a full season in three of the last four years. His last Sprint Cup victory was at the Dover International Speedway in June of 2013, nearly three years ago. He competed for a full season last year, but did not record a single Top 5 finish and had only three Top 10s. His best result was a sixth place at the Bristol Motor Speedway in the spring.

Stewart's problems on the track initially coincided with a serious sprint car accident and leg injury in 2013. In 2014, he missed three races during an investigation into the death of Kevin Ward, Jr., who was killed when Stewart's sprint car hit him in a short track race in upstate New York. Stewart, who currently faces a civil suit brought by the family of Ward Jr., was not charged in the incident. But he was clearly psychologically shaken by the strange accident that still has some believing he could have somehow avoided a driver high on marijuana who stepped in front of his car.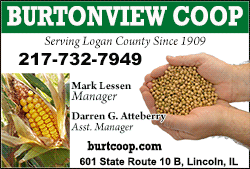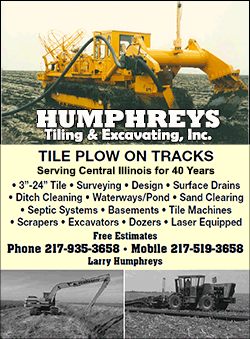 On the track, NASCAR has taken away downforce from the cars, which has not suited former Indy car driver Stewart well. This year, an even more radical low downforce package is in place. While Stewart can expect the same opportunity to make the Chase that Busch had last season by finishing in the Top 30 in points, he still will have to win a race to qualify.
The upside for Stewart, who will turn 45 next month, is the competitiveness of the Stewart-Haas Racing team he co-owns with Gene Haas. At Bristol last Sunday, at one point all four of the team's cars were running in the Top 10, including the Chevys of Danica Patrick and rookie Ty Dillon, who was substituting for Stewart. On the other hand, Stewart will have to beat his own drivers Kurt Busch and Kevin Harvick as well as the rest of the field.

Having watched Stewart since he started on the front row in his first Daytona 500 in 1999, I think victory is a question of skills with the current generation of cars that were launched in 2013. That was the beginning of the low downforce era, which has accelerated radically with this year's rules package.

In last year's first of two races featuring the shorter front splitter and rear spoilers along with a narrower radiator pan, Stewart finished two laps down at the Kentucky Motor Speedway. In Darlington, S.C., he led 10 laps in a race often interrupted by cautions and finished 15th.

There's not much reason to expect Stewart to do much better coming back to the low downforce package after a long layoff during which other drivers have been able to adapt to them. It's not so much Stewart's ability to drive a sliding car; he practically grew up in dirt racing. The management of tire wear is the key issue, since the low downforce cars rely on softer tires from Goodyear and Stewart has a penchant for burning up his rubber if he has to push to find speed. Brilliant at drafting since his earliest days in an Indy car, Stewart is at a disadvantage when he has to finesse the tires.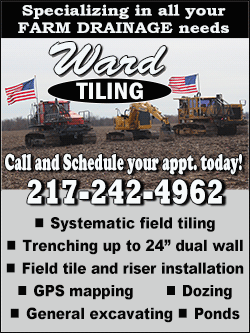 His best chance to win could come in July at Daytona Beach, where drafting is the key, and the second race in Talladega, Ala. if he can race at those two tracks. Stewart will start the race at Talladega on May 1, but will hand over his car to Dillon due to concerns about a possible high-speed crash re-injuring his back.

Stewart has won championships in the Indy Racing League and the Sprint Cup in classic style by being consistent. Always in the mix, which is good for sponsorship and championships, Stewart's high water mark for victories was six in 2000. His 48 career victories give him an average of three per year. By contrast, Jimmie Johnson has averaged almost five and Jeff Gordon averaged almost four per season.

-----------------------------------------------
[© 2016 Thomson Reuters. All rights reserved.]
Copyright 2016 Reuters. All rights reserved. This material may not be published, broadcast, rewritten or redistributed.