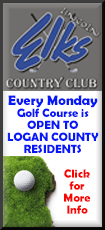 Basketball icon Michael Jordan, a friend of Woods, issued the strong comments in an article in which ESPN.com detailed Woods' deep decline following the death of his father in 2006.

"I think he really wishes he could retire, but he doesn't know how to do it yet," said Jordan, "and I don't think he wants to leave it where it is right now."

Woods is currently recovering from multiple back surgeries and hasn't won a major since the 2008 U.S. Open at Torrey Pines.

Jordan theorizes that Woods would probably like to land one more big accomplishment before walking away from the sport.

"(If he) could win another major and walk away, he would, I think," Jordan said. "... The thing is I love him so much that I can't tell him, 'You're not gonna be great again.'"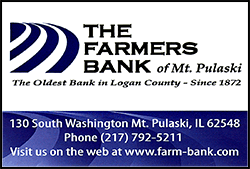 UFC

Conor McGregor's retirement plans are off after less than 48 hours.

The brash MMA fighter and UFC star released a statement Thursday morning that clarified a cryptic Twitter announcement on Tuesday indicating he was retiring.

"I'm not retiring," McGregor's statement posted via Facebook said. "For USADA (United States Anti-Doping Agency) and for the UFC and my contract stipulations - I AM NOT RETIRED."

UFC president Dana White pulled McGregor from the UFC 200 main event on Wednesday. White said the issue was with McGregor not cooperating with promotion of the major event for which he was the name draw.

NBA

The Washington Wizards agreed to terms with Scott Brooks to become their new coach, according to published reports.

The two sides agreed on a five-year, $35 million contract, according to multiple reports.

Washington had zeroed in on Brooks as the replacement for fired Randy Wittman and increased their pursuit out of fear the Houston Rockets might make a run at Brooks once Houston's postseason concludes.

The Wizards also coveted Brooks because they plan to make a run at signing Washington, D.C. native Kevin Durant during the summer free-agency period. Durant played for Brooks for seven seasons in Oklahoma City.

Brooks, 50, went 338-207 with the Thunder and reached the NBA Finals in 2012. He was fired after the 2014-15 season.

MLB

Former San Francisco Giants star Barry Bonds will be back in uniform at AT&T Park on Friday for the first time since 2007.

He will be donning the uniform of the Miami Marlins.

Bonds, 51, is in his first season as Miami's hitting coach and the Marlins open a three-game series against the Giants on Friday. Just don't suggest to Bonds that spotting him in the visiting dugout will be strange.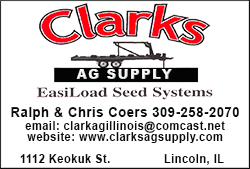 "It's not going to feel strange," Bonds said. "That's my home. That will always be my home. I don't feel strange at home.

Bonds won five of his seven National League MVP awards while wearing a Giants' uniform. He set baseball's all-time homer record and finished his career with 762.

NFL

Based on the immediate interest in cornerback Josh Norman, the free agent will not be out of work for long.

The Carolina Panthers on Wednesday rescinded the franchise tag tying Norman to the NFC champions for the 2016 season, setting Norman loose on the open market. A one-year tender with the Panthers would have paid Norman nearly $14 million in 2016.

[to top of second column]
Carolina general manager Dave Gettleman pulled the plug when contract negotiations fell apart and Norman found little interest after the Panthers granted him permission to seek a trade.
Several teams -- 10 according to ESPN's David Newton -- with excess salary cap space reached out to Norman on his first day of free agency. The San Francisco 49ers, who have plenty of cap space and a need at the position, Jacksonville Jaguars, Washington Redskins, Pittsburgh Steelers, Tampa Bay Buccaneers, Miami Dolphins and Chicago Bears all made contact.

--San Diego Chargers general manager Tom Telesco is willing to trade the third overall pick in the NFL draft if he gets the right offer.

The Tennessee Titans traded the No. 1 pick to the Los Angeles Rams and the second pick in the draft was dealt from the Cleveland Browns to the Philadelphia Eagles.

Most expect quarterbacks Carson Wentz (North Dakota State) and Jared Goff (Cal) to be picked 1-2, giving the Chargers their pick of all non-quarterbacks in the 2016 NFL Draft.

The top three picks in the draft have been traded only three other times -- 1967, 1975 and 1997.

COLLEGE FOOTBALL

Notre Dame plans a modified schedule marked with major programs and the end of the Shamrock Series.

Athletic director Jack Swarbrick said after this year's Nov. 12 game with Army in the Shamrock Series, in which Notre Dame plays a relocated home game in a major city, the series will be paused to allow the Irish to maximize its home schedule.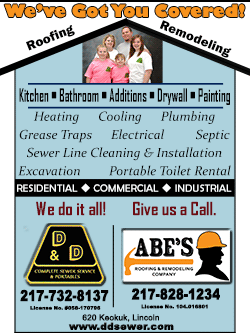 That revised schedule could soon include a renewal of the rivalry with Michigan, which has the support of Wolverines coach Jim Harbaugh and the new athletic administration staff.

COLLEGE BASKETBALL

Wisconsin junior forward Nigel Hayes has declared for the 2016 NBA draft, according to published reports.

Hayes doesn't plan to sign with an agent, which will present an opportunity for him to withdraw from the draft by May 25 and return to school.

Hayes averaged 15.7 points and 5.8 rebounds last season but shot just 36.8 percent from the field. The percentage was a sharp drop from his sophomore mark of 49.7 when he averaged 12.4 points and 6.2 rebounds.

--Junior forward Marcus Lee intends to remain in the NBA draft and discussed the decision with Kentucky coach John Calipari.

Lee was a coveted college recruit but as a role player for the loaded Wildcats averaged just 6.4 points and 6.0 rebounds per game last season.

The 6-foot-9 forward said he still hasn't hired an agent, but is intent on staying in the draft.

-----------------------------------------------
[© 2016 Thomson Reuters. All rights reserved.]
Copyright 2016 Reuters. All rights reserved. This material may not be published, broadcast, rewritten or redistributed.