Railer Baseball Diary Week 4: Splitters Search For Consistency
Send a link to a friend Share
[April 22, 2016] By Benjamin Yount


LINCOLN -- There are still, essentially, two Lincoln Railer baseball teams.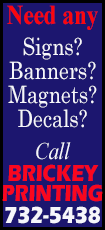 There's the team that beat-up on Springfield Southeast High School this week, winning 10-2 Tuesday and leading 6-1 before a rain-out Wednesday.

Then there's the team that fell asleep against the same Spartan team, and allowed some easy runs.

"We've always had trouble with consistency," senior centerfielder Aaron Hopp said after Tuesday's win. "We've never kept our consistency throughout a game and more importantly a season."

The Railers need some reliability heading into this weekend's Pleasant Plains Tournament, they'll play three games in two days.

Coach Pat Hake says his team needs to be solid heading into the rest of the Central State Eight season, but not complacent.

"We're .500, we're starting to grow a little bit, but let's not get too comfortable with what we're doing here,." Hake said.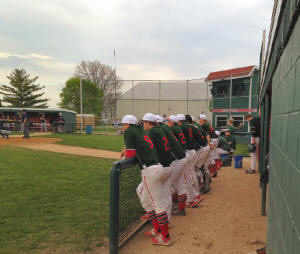 Lincoln beats the teams it should, the Splitters walloped Lanphier and Southeast.

Hake is looking to see if his squad can now beat teams with better records.

[to top of second column]
"We've got Riverton Friday night, who is a very well-coached 2A team. Then it's Auburn Saturday morning, and they've got a kid named (Tristan) Weaver who strikes out two-plus an inning," Hake noted. "They've given us Byron i(Saturday) afternoon, and they're a very good program."
But Hake is quick to say that he'd rather play teams the Railers won't see on the conference schedule, he thinks out-of-town opponents may help the team's psyche.
"If we don't know who (these teams) are, then maybe we'll just play our game of baseball and pick-up a win," Hake said.

Hopp and other seniors say a good chunk of their game comes from the confidence they have in each other.

"We've all been playing varsity since we were sophomores," Hopp said. "We definitely have experience. We now need to show the young guys, we need to provide them with leadership. And I think it's showing so far."

Lincoln plays Friday night in Riverton, then an early Saturday game at Pleasant Plains, and their afternoon game back in Riverton.
[Ben Yount]