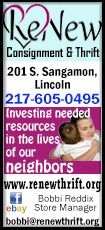 After a 5-0 drubbing in Game 4 of their first-round series at Madison Square Garden on Thursday night, the Penguins hold a 3-1 lead in the best-of-seven series. They can eliminate Rangers with a win in Game 5 in Pittsburgh on Saturday afternoon after goaltender Matt Murray stopped 31 shots and center Evgeni Malkin delivered two goals and two assists.

Some of the names have changed since the Penguins blew a 3-1 lead to the Rangers during their second-round series in 2014, but otherwise it's a carbon copy.

This performance says things probably will be different this time.

"We had a great start, had good energy," Penguins coach Mike Sullivan said. "I thought we were fast, which is when we are at our best. We made important decisions with the puck coming through that neutral zone, which is an important zone for our team. And when the time came to defend, I thought our guys we were defending pretty hard."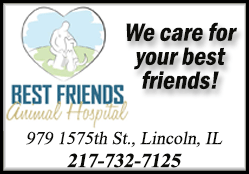 Two years ago, the Penguins lost three straight -- including Games 5 and 7 at home -- with goaltender Marc-Andre Fleury in net, coach Dan Bylsma behind the bench and a team that wasn't nearly as deep as this season's squad.

The stars carried a big part of the load Thursday -- along with Malkin's four points, center Sidney Crosby had two assists, right winger Patric Hornqvist scored his fourth goal of the series and defenseman Kris Letang logged 26:02 of ice time -- but it was right winger Eric Fehr's goal that put the Penguins ahead 1-0 and left winger Conor Sheary's goal late in the first period that made it 3-0.

Throw in the fact the power play scored three times Thursday and has six goals in three games since Malkin returned from injury and the Penguins appear unstoppable.

"When those guys get on the ice together, they're really talented guys when they play the right way," Sullivan said. "They take what the game gives them. They're a hard group to stop."

Malkin's first goal early in the second period ended the night of Rangers goaltender Henrik Lundqvist, who looked shaky while allowing four goals on 18 shots. It marked the ninth time this season that Lundqvist was relieved during a game by backup Antti Raanta.

Lundqvist coughed up a juicy rebound that led to Fehr's goal and was beat cleanly on two unscreened but difficult shots of the sticks of Sheary and Malkin before he was yanked.

[to top of second column]
"I'm not going to analyze it too much -- I'm just going to say I was not good enough," Lundqvist said. "It was just a really bad game. I need to be better, simple as that. I don't need to say more than that."

The Rangers kept their locker room closed for several minutes longer than usual afterward. Center Eric Staal said there was a discussion about how everyone, not just Lundqvist, needs to be better.

"I think everyone individually wants to be better next game," Staal said. "I think we talked quickly after this game to make sure that everyone has a response to have a big pushback in Pittsburgh. To a man, we are going to make sure we prepare properly and get one out on the road and go from there."

In Game 5 two years ago, Fleury allowed four goals on 34 shots. This year, it will be a rookie coming off his first career postseason shutout between the pipes.

"A win is a win; it feels good," Murray said. "At the same time, at this point in the season, it really doesn't matter until you win the fourth one. I know it's cliche and you guys hate hearing it, but we are taking it one game at a time. That's how you have to approach these types of situations. We'll enjoy this one for the night and move on."

NOTES: Penguins G Marc-Andre Fleury (concussion) still has not dressed in the series. ... The Penguins used the same lineup as they did in Game 3, scratching D Justin Schultz and RW Beau Bennett. ... Rangers C Kevin Hayes was a healthy scratch. He recorded no points in the first three games of the series. He was replaced by C Oscar Lindberg, who has spent most of the past month as a healthy scratch. It was Lindberg's third game since March 13. ... Rangers D Dan Girardi missed his third consecutive game with an undisclosed injury. ... Rangers D Dylan McIlrath and D Raphael Diaz were healthy scratches.
[© 2016 Thomson Reuters. All rights reserved.]
Copyright 2016 Reuters. All rights reserved. This material may not be published, broadcast, rewritten or redistributed.