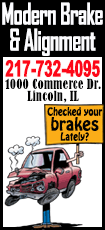 Game 3 proved that once again, with the Thunder and superstar Kevin Durant returning to form in an impressive 131-102 dismantling of the Mavericks at the American Airlines Center.

"Their talent is really strong," Carlisle said. "We beat 'em in Game 2. They are beatable. We have to come out in Game 4 with better disposition."

Yes, one of the surprises of the playoffs so far was the Mavs' upset win in Game 2. But that happened in large part with Durant having arguably the worst game of his career, shooting 7-for-33 from the field.

Durant wasn't going to let that happen again in helping the Thunder grab a 2-1 lead of a Western Conference quarterfinal best-of-seven series. He scored a game-high 34 points, finishing 11-for-25 from the field with seven rebounds and three assists.

Durant knocked down his seventh bucket midway through the second quarter Thursday, taking 24 fewer shots than he needed to match his Game 2 total.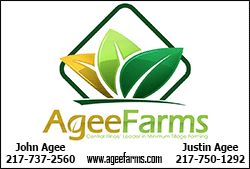 "Now I know how fighters feel when they lose the fight and they know the rematch is coming, but it's a year later," Durant said. "That's how it felt for me. I was just so anxious to go out there and try to help my team win and give them a better effort on both ends."

Thunder guard Russell Westbrook, criticized for defensive lapses late in Game 2, also redeemed himself. He added 26 points and 15 assists, and he singlehandedly answered a run by the Mavericks in the third quarter.

Despite the lopsided score, things got heated between the teams midway through the third quarter. Mavs guard Raymond Felton, who is 6-foot-1, and Thunder center Steven Adams, who is 7 feet, went at it briefly.

Upon review, each was charged with a technical foul, and the game stayed chippy for a while after that.

That scuffle also briefly sparked the Mavs. Dallas went on a 10-3 run to pull to within 77-67 with 5:11 left.

However, that was when Westbrook shined. He knocked down a 3-pointer, set up a layup for Enes Kanter and made another 3-pointer in a matter of 69 seconds. The Thunder had a 97-78 by the end of the third quarter, and they went on to lead by at least double digits the final 23:14 of the game.

The Thunder actually led from start to finish, never surrendering the advantage once Andre Roberson opened the game by draining a 3-pointer.

Through three games, the Thunder has outscored the Mavs by a whopping 323-257 margin. Even so, that differential isn't too telling to Oklahoma City coach Billy Donovan.

[to top of second column]
"No, not at all. During the year, we had some hard-fought games with them," Donovan said. "They're a hard team to play against due to their physicality, their basketball IQ and the way they play.

"I thought our guys did a good job working through that, and we'll get ready to play them again for the next one here."

The Mavs managed to stay somewhat within striking distance at points during the game. They closed the first half on a 12-3 run, as Wesley Matthews started the run by knocking down a 3-pointer and added another later on.

They also had a couple stretches in the second half such as the third-quarter run, but they never truly threatened. Matthews led Dallas with 22 points, Felton had 18 and Dirk Nowitzki finished with 16.

On the night, Oklahoma City shot 57.7 percent from field to 47.7 percent for Dallas. The Thunder were 15-for-27 (55.6 percent) from long range to the Mavericks' 6-for-23 (26.1 percent).

"They got hot," Felton said. "They were able to get to the free-throw line and hit free throws and got a rhythm. They got a couple offensive rebounds and put-backs at times where we did play good defense. We just got to come out next game and play with a little more force. Play with an attitude and play angry.

"We still having a fighting chance."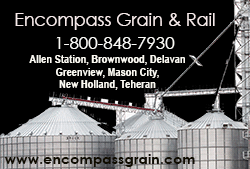 NOTES: Thunder F Kevin Durant averaged 22 points in the first two games of the series. Entering Game 3, he ranked fourth in postseason scoring average in NBA history (minimum 10 games played) at 28.8 points per game. ... The Thunder went 2-0 in Dallas during the regular season, winning by three and 13 points. ... F David Lee, signed by Dallas in February, was cleared to play after missing the first two games of the series with a partially torn plantar fascia in his right foot. Lee scored six points in 17 minutes Thursday. ... Mavs PG J.J. Barea (groin strain) declared before the game that he would play after missing Game 2, but G Deron Williams (sports hernia) sat out Game 3. Barea finished with 15 points and seven assists in 32 minutes.
[© 2016 Thomson Reuters. All rights reserved.]
Copyright 2016 Reuters. All rights reserved. This material may not be published, broadcast, rewritten or redistributed.