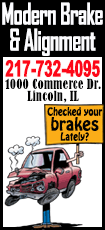 "Regardless of how long it took or what I had to do to get there ... I had visions of throwing no-hitters," Arrieta said.

On Thursday night at Great American Ball Park, Arrieta's dreams again became reality when he tossed the second no-hitter of his career and the 15th in Chicago Cubs franchise history during a 16-0 victory over the Cincinnati Reds.

"It's starting to happen for me," Arrieta said, "and I don't take any of it for granted."

Arrieta, who also threw a no-hitter at Dodger Stadium on Aug. 30, 2015, a span of 11 regular-season starts, allowed just five balls to be hit out of the infield Thursday. He struck out six, walked four and went 2-for-4 at the plate.

"As he came off the field, I told him ... 'Nice job of hitting,'" Cubs manager Joe Maddon said with a smile.

Arrieta finished with 119 pitches, something Maddon paid close attention to beginning in the sixth when the total reached 85. Even so, Maddon wasn't about the pull the plug on his ace.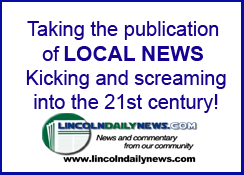 "You never want to interfere with greatness," Maddon said. "As a manager, you try to stay out of the way of those moments."

With a sizeable contingent of Cubs fans among the 16,497 in attendance standing and roaring with each strike, Arrieta walked Scott Schebler to begin the ninth.

Arrieta was uncharacteristically wild.

"He was off for the first four or five innings," said 39-year-old Chicago catcher David Ross, who caught a no-hitter for the first time in his career. "He started to lock it back in in the fifth and sixth. Then there at the end, when he's got that fastball command down and away, he's pretty tough to hit. He's not shocked when he does stuff like this."

After pinch hitter Tucker Barnhart popped out to shortstop and Zack Cozart lined hard to center, Arrieta got Eugenio Suarez to fly out to right fielder Jason Heyward for the final out, and the celebration was on around the mound.

"It feels different the second time," Arrieta said. "I was a little more relaxed this time. I came out with some shaky command. But you have to have conviction in what you're doing."

The Cubs' 16 runs were the most scored in a no-hitter in modern baseball history (since 1900). The Buffalo Bisons' Pud Galvin no-hit the Detroit Wolverines 18-0 in 1884.

Thursday's result was never in doubt, as Kris Bryant hit two of five Cubs home runs, including a grand slam. Bryant went 4-for-6 and tied a career high with six RBIs.

Cincinnati (8-8) hadn't had a no-hitter thrown against them since the Phillies' Rick Wise performed the feat June 23, 1971, at Riverfront Stadium.

Maddon was concerned about the weather Thursday. There was steady rain prior to the game, and precipitation was predicted to return later. With his ace on the mound, the skipper didn't want the game to start and then be delayed. However, the weather held off long enough for Arrieta to make history.
Chicago (12-4) entered Thursday's game hitting just .236 as a team, but it pounded Cincinnati pitching throughout, finishing with 18 hits.

[to top of second column]
It also was quite an evening for Ross, who went 2-for-3 with a homer and a walk while also picking a runner off first.

"(Arrieta) overshadowed all my offense, kind of mad at him," said Ross, laughing.

The last time Brandon Finnegan faced the Cubs, he held them hitless into the seventh. This time, Chicago jumped on the Reds left-hander early.

Dexter Fowler began the game with a double off the wall in center. Two batters later, Bryant crushed a 1-0 pitch 420 feet into the upper deck in left field to put Chicago ahead 2-0.

Ben Zobrist, who snapped an 0-for-24 skid on Monday, launched a homer, his first of the season, into the right-field stands in the second.

The Cubs led 5-0 after three innings, more than enough support for Arrieta, who hasn't allowed more than five runs in a game since August 2014.

"That's the most dominating game I've ever been a part of," Reds right fielder Jay Bruce said. "Every time he goes out there, he's got no-hit stuff. He's arguably the best pitcher in the game today."

Cincinnati had potential hits taken away on several fine defensive plays.

Zack Cozart's grounder to third was backhanded by Bryant, who bounced a throw to first baseman Anthony Rizzo to end the third. In the fourth, Rizzo made a diving stop of Joey Votto's hard smash and flipped to Arrieta for the out.

It took Finnegan 74 pitches to get through four innings. He allowed seven hits and two walks with two strikeouts.

"If you're a Reds fan, you're feeling miserable," Cincinnati manager Bryan Price said. "As good as Arrieta was, nobody wants to get no-hit. Nobody wants to give up 16 runs. Nothing positive can come out of that game."
NOTES: The Reds owned the longest active regular-season streak at 7,109 games without being no-hit. Philadelphia's Roy Halladay no-hit them in Game 1 of the 2010 National League Division Series. ... Cubs C Kyle Schwarber returned to Chicago on Thursday after successful knee surgery. ... The Cubs are 16-2 in their past 18 road games dating to September. ... Reds CF Billy Hamilton will miss a few games with a left thumb contusion suffered while making a catch during the series in St. Louis. Scott Schebler started in center on Thursday. ... Reds manager Bryan Price informed RHP J.J. Hoover that he is going try a closer-by-committee approach, although the struggling Hoover will get a share of the save opportunities.
[© 2016 Thomson Reuters. All rights reserved.]
Copyright 2016 Reuters. All rights reserved. This material may not be published, broadcast, rewritten or redistributed.