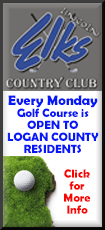 They just want to keep winning.

They did just that Thursday as they completed a three-game sweep of Houston and reigning Cy Young winner Dallas Keuchel 7-4 at Globe Life Park. The win was the 10th straight for the Rangers over the Astros in Arlington and their 11th in the last 13 meetings overall.

More importantly for Texas, it was its fourth-straight win.

"A sweep of anybody anytime during the year is big," Texas manager Jeff Banister said. "It doesn't matter the name on the front of the jersey."

Maybe the Rangers should have known they were in for a good night since they were facing Keuchel (2-2). As good as he has been overall, he's struggled in Arlington. Thursday he was tagged for six runs in six innings as the Rangers pounded him for 13 hits, which matched a career high for hits allowed. His ERA in Arlington is 6.75 in seven starts.

The Rangers set the tone in the bottom of the first when Ian Desmond hit a three-run homer, his first with Texas, off Keuchel to put the Rangers up for good at 3-1.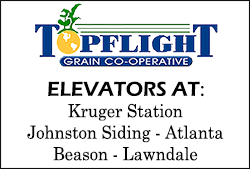 Texas tacked on another run in the second on an RBI-grounder from Delino DeShields and then pushed the lead to 5-1 on a triple from Elvis Andrus in the third.

Houston got a run back in the fourth against A.J. Griffin (2-0) on a homer from Colby Rasmus, but the Rangers kept scoring against Keuchel.

Keuchel allowed another run in the fifth on a Prince Fielder grounder. That scored Nomar Mazara, who doubled to open the frame.

Desmond, who doubled in the third and scored on the Andrus triple, likes the way the Rangers have approached things on a home that ended with four-straight wins.

"The most important thing is we're getting off to a good start early in the season and building off each other's at-bats," Desmond said. "The fact we've won or tied every series we've played with the exception of the first one we've had, championship teams win series. That's kind of the goal I have in mind and the rest of the team shares that same mentality."

Keuchel said he felt like he had his best stuff on the season, but it didn't translate in the game. He credited the Rangers for that.

"Everything they did it was just like magic for them," Keuchel said. "They've had a good run here and I thought today was the day we'd stop. I battled my butt off, but it just wasn't good enough. We'll regroup. We've got to play smarter. We've got to be more knowledgeable on all three aspects of the game. We can't just rely on our talent to come out and win ball games here."

[to top of second column]
The Astros got off to a good start against Griffin, taking a 1-0 lead by opening the game with back-to-back doubles from Jose Altuve and George Springer.

But after that, the only offense Houston could muster came from Colby Rasmus. He led off the fourth with a solo homer to trim the Texas lead to 5-. With Houston down 7-2, Rasmus homered again in the eighth off Tony Barnette. Texas closer Shawn Tolleson finished the game with his third save of the series and sixth overall.

Griffin allowed four hits in his six innings and struck out six. He retired eight-straight Astros at one point.

While Rasmus had a big night, he knows the struggling Astros (5-11) have to find a way to start winning games against a Texas team they play 16 more times this year.

"There is a sense that they somewhat have our number," Rasmus said. "Just hitting balls through our shifts and balls finding the grass out there in big spots. It's tough right now. We have to continue to try and hold out heads up and try and get better."

NOTES: The Rangers put RHP Keone Kela on the 15-day disabled list with a bone spur in his right elbow and recalled RHP Phil Klein from Triple-A Round Rock to take Kela's roster spot. ... The Rangers have won 14 straight games started by LHP Cole Hamels. The only streak longer in franchise history is 15 games with Hall of Famer Ferguson Jenkins on the mound during the 1978-79 seasons. ... Texas RHP Yu Darvish threw his third live batting practice session on Thursday. ... Five home runs through 15 games for Tyler White are the most ever for Astros player. The 12 RBIs through 15 games is tied for third most. ... Astros SS Carlos Correa played his 114th game on Thursday night. No shortstop since 1913 has hit more homers in their first 113 games than Correa's 25.
[© 2016 Thomson Reuters. All rights reserved.]
Copyright 2016 Reuters. All rights reserved. This material may not be published, broadcast, rewritten or redistributed.