Lincoln aldermen approve fast track demolition on three properties

Send a link to a friend Share
[April 22, 2016] LINCOLN - On Monday evening, the Lincoln City Council by unanimous vote approved the demolition of three eyesore properties in Lincoln. Building and Safety Officer John Lebegue was authorized to proceed with the fast track demolition of properties located at 508 North Jefferson, 1502 Fourth Street and 1012 Clinton Street.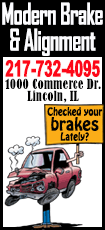 At the Tuesday April 12th Committee of the Whole, Lebegue had prepared a slideshow presentation of the three residential properties.

508 North Jefferson

The property at 508 North Jefferson, Lebegue said had been vacant for more than five years. He showed and described the rundown condition of the property. Two bids for the demolition had been submitted to Lebegue. Harold Goodman Inc. had bid $3,400 for the project, and Moody Excavating had bid $3,850.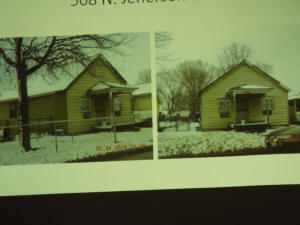 According to the official memorandum in this week's agenda packet, the property is owned by David R. Crawford and Jeff S. Crawford.

Lebegue's recommendation was to award the bid to Harold Goodman.
1502 Fourth Street

For the property at 1502 Fourth Street, Harold Goodman bid $3,800 while Moody Excavating bid $3,450. Lebegue recommended that the job be awarded to Moody Excavating.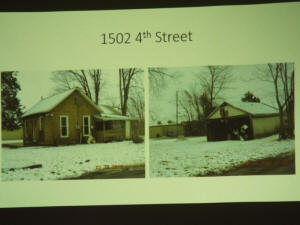 Lebegue told the council on Tuesday that the property has been vacant for more than three years. He noted the damage to the home including boarded up windows and broken doors. He said there was an open accessory building that posed a danger to the neighborhood and attracted wild animals.

According to the memorandum, the property belongs to Max Benedict and Phyllis Turley.
1012 Clinton Street

The third property located at 1012 Clinton Street, Lebegue described as being in deteriorated condition. He noted missing siding, the deteriorated roof, and rotting eaves. He said in this condition, the property was a serious danger to the neighborhood.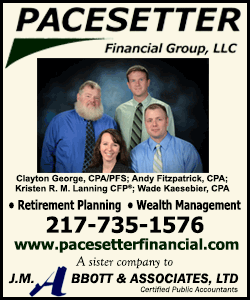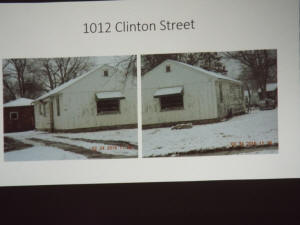 Harold Goodman had bid $4,800 for the demolition with Moody Excavating bidding $4,500. Lebegue recommended that the job be given to Moody Excavating.

According to the memorandum, the property is owned by Mike Drake.

After Lebegue's Tuesday night presentation, he was asked if there was money in his budget to cover the three projects. Lebegue said that there was. He said the money would be expended from the current year budget and that checks would be written to the demolition companies in this fiscal year.

In the memorandum presented on Monday evening, it was also noted that the city has a credit balance at the Indian Creek Landfill that will cover the dumping expense for all three projects.

Under the rules of the fast track demolition, owners of the property have to be identified and notified of the impending demolition. The building must have a sign posted on the property notifying the public of the demolition. Then, within 30 days of fulfilling all legal requirements, the building may be demolished.

Tracy Welch asked about the ownership of the properties, once the city takes on the demolition, does it then own the properties. Lebegue said it does not. But what does happen is the city attorney will file a lien on the property. If and when it is then sold by the owner, the city may be able to recover a portion of its cost of demolition.

Lebegue's memorandum stated that all three properties will have met the conditions for fast track demolition and can be taken down in late April or early May.

[Nila Smith]