Relay for Life – It's time to paint the town PURPLE
Monthly meeting to be held April 25th

Send a link to a friend Share
[April 23, 2016] LINCOLN - It is time to Paint the Town of Lincoln Purple – joining this years global theme of Relay for Life's theme "Paint Your World Purple". Logan County has survivors who will create a big wave of purple as they take the track for the on June 18th relay in their Purple Survivor shirts – and that is only a start.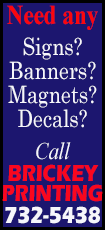 Purple bows will encircle Lincoln College and the Lincoln Square downtown Lincoln (and any other creative idea) to highlight the Relay campaign to raise donations with funds used to find a cure to this horrible disease that has robbed so many of a normal life.

In May a Relay For Life Thermometer to record the progress of the campaign will be across the street from Lincoln College.

At present 22 teams have registered. Past teams that have not yet signed up and new teams to this year's event can register at www.relayforlife. org/loganil or by calling Carolyn Motley at 217-732-8032.
Survivors can also register online at www.relayforlife.org/loganil or by contacting Tonita Reifsteck (217-855-1645). Commemorative Purple Survivor shirts and survivor pins can only be ordered for those who register prior to the June event. If anyone has questions about their survivor gear, those may also be addressed to Reifsteck.

The local theme for the Logan County Relay For Life this year is "Rockin' For A Cure." Event Leader Cyra Buttell has announced Cameron Kurtz will be the Master of Ceremony for the Relay. All events this year will be on Saturday, June 18 at Lincoln College beginning with a luncheon from 11:00 a.m. to 3:00 p.m. in the Davidson-Sheffer gymnasium of Lincoln College.

Tickets will be available from Relay For Life team members.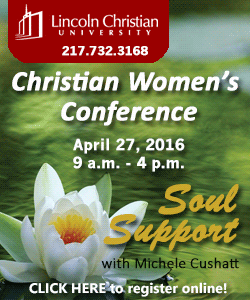 The relay will take place on the campus of Lincoln College in the parking lot of Lincoln Center. Relay activities will begin with an opening ceremony at noon with introduction of teams. From 4 p.m. to 6 p.m. the annual Survivors Dinner will be served in the Davidson-Shiffer Gym followed immediately at 6 p.m. with the introduction of Honorary Chairs, Survivor Walk and Caregivers Walk.

Luminaria are now available for purchase at $10 a bag to honor a survivor, a caregiver, a medical supporter or to honor the memory of someone who battled this disease. Luminary forms can be obtained by contacting Bill Post at 217-732 7564. The lighting of the Luminaria will take place at the relay at 9:00 p.m.

Meetings are held on the 4th Monday each month from 6 p.m. to 7: 30 p.m. at the Lincoln Christian Church. Anyone interested in learning more, picking up forms or being a part of this campaign are welcome to attend.

The next meeting will be on April 25th.
[Tonita Reifsteck, publicity chair]