Park district notes
Updated April 12
From Lauren Ruckman, program coordinator

Send a link to a friend Share
[April 22, 2016] Womenís Softball League - Registration for the womenís softball league is going on now through May 1. Games will start on June 2nd and will be played on Thursday evenings at 6:30 and 7:30 at the Lincoln Park District. The league will be limited to the first 8 teams to sign up and pay the sponsor fee and the individual player fees. (The sponsor fee is $200 and the player fees are $15 for in district and $22 for out of district). The teams will play approximately 10 single games including tournament play. Call the park district at 217-732-8770 with questions.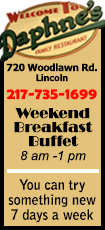 Hunter Safety Course

The Hunter Safety Course will once again be offered at the park district. The course will run Friday, June 3 from 6:00-10:00 pm and Saturday, June 4 from 9:00am-3:00pm in the Lincoln Park District Ballroom. Students must attend both days to graduate and provide a valid social security number. The course is for those ages 8 and up and is free of charge. Lunch & dinner will be provided to the students. Persons completing the minimum ten hours of instruction and successfully completing the final examination will receive a State of Illinois Certificate of Competency and a graduate patch. The course is sponsored by the Logan County Chapter - Quail & Upland Game Alliance. Pre-registration is strongly required due to limited seating space. Call 217-732-8770 to register.

Run Hog Wild 5K

The Lincoln Park District is excited to be hosting the new Run Hog Wild 5K in conjunction with the Pigs & Swigs event in downtown Lincoln.
Stay tuned to our Facebook page and website for the latest details and registration information.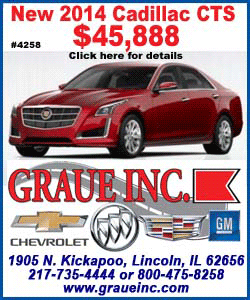 One Month Full Access Membership

With college students coming home for the summer, don't forget about our one month full access membership! Itís only $30.00 a month for a full access membership that includes all of our group fitness classes too!

New Fit Zone Group Fitness Instructors

The Lincoln Park District Fit Zone is very excited to welcome a few new instructors to our growing fitness team. Joining us will be Teresa Aeilts, Jennifer Onken and Victoria Parrott. Teresa and Victoria will be teaching Spin classes and Jennifer will teach Kickboxing. The new May Group Fitness Schedule will be available soon!