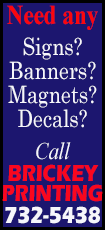 The Grizzlies -- who began losing players at an alarming rate with 30 games left in the regular season -- refused to go quietly in their first home game in the series, which was played before a sellout crowd of 18,119. San Antonio led by only two points with 4:38 to go, but finished strong behind Kawhi Leonard for a 96-87 victory at FedExForum.

Leonard scored 32 points and LaMarcus Aldridge added 16 for the Spurs, who can clinch the best-of-seven series with a win Sunday, also at FedExForum.

"Game 3 is always huge (in a playoff series) and they knew it," Ginobili said. "They were aggressive. They went to the boards."

After being dominated by the Spurs in the first two games of the series -- losses of 32 and 26 points in San Antonio -- the Grizzlies competed from the outset. Memphis trailed by only one at the half and led 71-70 entering the fourth quarter.
A JaMychal Green layup, off an alley-oop pass from Xavier Munford, gave the Grizzlies a 73-70 lead to start the final quarter, but the Spurs recovered. San Antonio scored nine straight for a 79-73 advantage with 8:03 left and never trailed again. When Memphis trimmed the lead to 83-81 on a Matt Barnes tip-in with 4:38 left, the Spurs used an 8-2 run -- capped by a short turnaround by Leonard -- to pull away. Leonard had five points during the run.

"I give them a lot of credit," said Spurs coach Gregg Popovich. "The purpose they came with, the pride they showed and the mental toughness (the Grizzlies displayed) for 48 minutes. We did a good job fighting it from time to time ... I thought their game plan was great and I thought their effort was even better."

In an attempt to shake things up, Grizzlies coach Dave Joerger chose to start a small lineup, inserting 6-foot-4 guard Tony Allen for 6-10 center Chris Anderson. Allen joined 6-6 Vince Carter, 6-7 Barnes, 6-9 Zach Randolph and 6-2 Jordan Farmer in the starting five and the strategy worked.

"I thought our guys played their tails off," Joerger said. "It got away from us there late, but I'm really, really proud of the effort we put forth and how we performed. We shot 50 (times) in the paint, we just, unfortunately, only scored 22 of those."

Zach Randolph finished with 20 points -- the majority of those coming in the paint -- and 11 rebounds to lead the Grizzlies. Barnes also had a double-double with 17 points and 11 boards.

Memphis outrebounded the Spurs, 48-39, but shot only 41.5 percent. The Grizzlies also struggled from long range going 4 of 18. The Spurs made 12 of 26 3-pointers, including six from Leonard.

Leonard also added five blocks and four steals. "What he did today was incredible," Ginobli said. "And it was not only the 32 points (on 11-of-22 shooting), but the five blocks and (four) steals. He takes from a very good team to a great team."

[to top of second column]
Leonard, who played a game-high 42 minutes, downplayed his contributions.

"I just came out and aggressive and made my first couple of shots," he said.

After being held to 11 first-quarter points in Game 2, the Grizzlies scored 18 in the opening quarter and trailed by eight entering the second.

Despite falling behind by 13 early in the second, the Grizzlies rallied behind reserve guard Lance Stephenson, whose energy and accuracy allowed Memphis to go on a 10-0 run and trim the advantage to 34-31. Stephenson assisted on an Anderson dunk and followed with back-to-back jumpers during the run.

The Spurs were unable to pull away in the final seven minutes of quarter and the Grizzlies briefly took lead -- all of 16 seconds -- on two free throws by Barnes with 3:05 to go. A layup by Barnes at the buzzer trimmed the Spurs' lead to one (44-43) at halftime.

"The whole game was more physical (than Game 2 in San Antonio)," said Spurs forward Boris Diaw. "They played more aggressive and more physical. We were expecting that. It was not going to be an easy game and it wasn't."

Memphis outscored the Spurs, 25-18, in the second quarter after being outscored in the first nine quarters of the series.
The Grizzlies shot 41.5 in the opening half and missed eight of nine 3-pointers. The Spurs shot slightly better (44.7 percent), but were 6 of 12 from long range. Leonard, who was 3-of-4 from beyond the arc, had 14 points in the first half.

Memphis, which shot 32.6 percent in Game 2, shot 41.5 percent in both halves.

"I felt like we played well enough to win the game," said Carter, who started at forward for the Grizzlies. "We laid it all out there. That was the thing we wanted to do -- come out and play hard from the start to finish and see what happens."

(Editing by Peter Rutherford)
[© 2016 Thomson Reuters. All rights reserved.]
Copyright 2016 Reuters. All rights reserved. This material may not be published, broadcast, rewritten or redistributed.