Logan County audit shows only deficit in retirement fund


Send a link to a friend Share
[April 23, 2016] LINCOLN - On Thursday, April 14, 2016, when the Logan County Board held its monthly Workshop the featured topic was the recently returned audit for 2014/15; and its single audit a report on the internal control over financial reporting and compliance related to Government Auditing Standards.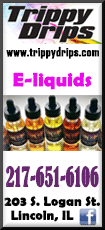 Results of financial audit

Adam Pulley of Clifton, Larson, and Allen, the company that conducted the audits, shared the results of the audit with the board. He handed out a packet that showed the analysis of the financial statements and gave a brief overview of the finances.

Pulley said his firm "issued an unmodified or clean opinion on the audit of the financial statements." He said the firm also "issued a single audit report over the federal grant programs" which includes "findings and recommendations over the financial statements."

Pulley said the only fund with a deficit balance was the Illinois Municipal Retirement Fund. Pulley said with pension changes, there are liabilities on the books for many counties. He said changes have resulted in an estimated liability of $2.3 million for pensions. His firm relies on IMRF and their actuaries in figuring out the amount, and IMRF makes assumptions based in part on the rate of return.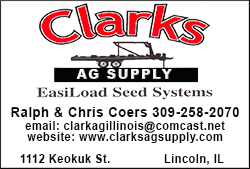 He said the loss this year for the health department was around $309,000. If the fiscal year 2016 showed similar results, the Department of Public Health would then be at a deficit balance.

Pulley said a few expenditures exceeded the budget and auditors found one discrepancy with a grant not budgeted for by the Coroner's Office.

Moving on, Pulley said cash deposit and receivables showed a decrease due to the state being behind in payments.

He said the county's income statements show a steady increase in tax levees. The income tax increased from $1.3 million in Fiscal Year 2014 to $1.4 million in Fiscal Year 2015. In that same period, sales tax increased from $1.8 million to $1.9 million.

Pulley said the Motor Fuel Tax went down because the state of Illinois did not get the same amount of funding in Fiscal Year 2015.

Pulley said expenditures increased 2.5 percent from $14.5 million to $14.9 million. He said total governmental funds of the county decreased this year from $10.6 million to $10.1 million mainly due to losses in the Health Department and County Bridge Funds.

Pulley said the general fund increased due to the increase in tax revenues. There was an ending roll-over of $1,765,000 to rollover into the next fiscal year.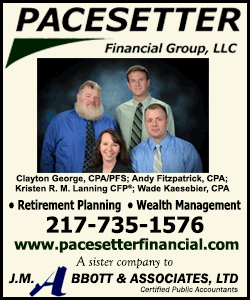 Pulley said the county ended Fiscal Year 2014-2015 with $17.4 million in equity.

Pulley said the control letter his firm sent gave some recommendations on a couple of items. Items noted were the Probation Office Restitution Fund and a miscalculation of insurance premiums between employee and employer portion. The firm recommended "tightened controls."

Pulley said in years past, the firm noted several issues and recommendations. Since the issues are down to two this year, Pulley said, "it is more indication that the county has been working on seriously considering what we had recommended."

Pulley said it is "evident the board and management" have been "keeping an eye on the finances" as well as "recommendations for what can be done to improve."

Pulley said department heads were "very helpful and forthcoming with information we requested."

O'Neill said he was impressed with the steady increases in sales and income tax. He said in his 14 years on the board, some years did not show those increases.

Guests at the Workshop included Adam Pulley, Steve Carone, and Lindsay Stamp of Clifton, Larson, and Allen, a public accounting firm; County Treasurer Vicki Dugan, Diane Turner of Logan Mason Transport Company, Alison Rumler-Gomez of Community Action, and Zoning Officer Will D'Andrea.

At the Tuesday, April 19, Regular meeting of the board, at the recommendation of Finance Chairman Chuck Ruben, the both the audit and single audit passed unanimously with 11 voting yes.

[Angela Reiners]