General Assembly Approves Stopgap Funding for Higher Education
State Leaders applaud movement - Rauner, Brady, and Butler

Send a link to a friend Share
[April 23, 2016] SPRINGFIELD - The Illinois General Assembly approved bipartisan legislation on Friday to provide $600 million in stopgap funding for higher education.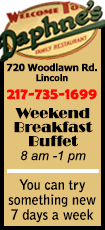 Senate Bill 2059 appropriates almost $600 million from the Educational Assistance Fund (EAF) for Illinois' public universities, community college system, and MAP grants for college students.
Representative Tim Butler

"It is far past time that we provide funding for our higher education system in Illinois," said Rep. Butler. "This bill provides a lifeline to students, universities and community colleges at a time when one is definitely needed. Our work is not done; we need to find a compromise solution to fund higher education and all of our budget, but this is a step in the right direction towards bipartisan solutions."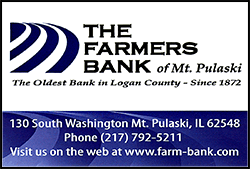 Senator Bill Brady
Senator Bill Brady(R-Bloomington) reacted to the Senate's unanimous passage of SB 2059 on Friday. The legislation, which will provide stopgap funding for community colleges, public universities, and the MAP Grant Program, was passed by the House of Representatives earlier in the day. The public university system has not been funded since the beginning of the budget impasse on July 1, 2015. Brady commended the proposal but emphasized there is much work left to be done.

"SB 2059 will provide much-needed relief for our public university system through the end of the fiscal year", said Brady. "While there is still much work to be done, this proposal will ensure community colleges and public universities can continue to carry out their mission while negotiations continue on further funding."

Governor Rauner has indicated his intention to sign the legislation. The passage of SB 2059 comes at a critical time for Illinois' public university system. Chicago State University had indicated it would close its doors at the end of April, and a number of public universities had laid off employees. Unlike previous proposals, SB 2059 is tied to real funding through the Education Assistance Fund. In total, $600 million will be appropriated to the higher education system from the EAF. $169 million of that total is appropriated for the MAP Grant Program.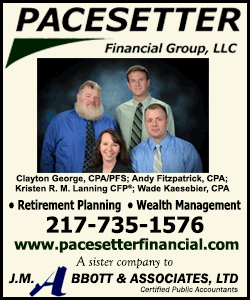 Brady also urged the House to pass SB 2047, which unanimously passed the Senate Friday and would appropriate $441 million to human service agencies throughout Illinois. Additionally, Brady praised the spirit of bipartisanship that led to the passage of both pieces of legislation.

"These bills were the result of bipartisan legislators coming together for the people of Illinois, and they have provided a map forward as we continue negotiating on a full, 12-month budget", stated Brady. "I look forward to working with my colleagues in a bipartisan matter as budget negotiations continue."
Governor Bruce Rauner
The Office of Governor Bruce Rauner issued the following statement on the passage of SB 2059 attributable to Press Secretary Catherine Kelly:

"By passing this bipartisan agreement, lawmakers in both chambers put aside political differences to provide emergency assistance for higher education, ensuring universities and community colleges remain open and low-income students can pay for school. We are hopeful the General Assembly will build on this bipartisan momentum in the weeks ahead as we negotiate a balanced budget with reform for Fiscal Years 2016 and 2017."
[Text from files received]