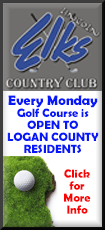 The school building is located west of downtown on a major thoroughfare at 710 Fifth Street.

Mayor Marty Neitzel offered more information saying that the District 27 School Board had confirmed they were going to close Jefferson at the end of this school year.

Jefferson is located in Ward 2 of the city. That ward is represented by Alderman Kathy Horn. Neitzel said it was Horn who brought the suggestion to purchase the property to the council.

Neitzel said the aldermen are excited about doing this, as is the police department. While she did not disclose the purchase price of the property, she said that the city was getting an excellent bargain from the school district.

She added that the building would require some upgrades and modifications to make it a proper police station, but even so, professional estimates indicate the work can be done for a fraction of the proposed $7 million price tag for a new construction facility.
Horn also commented on the proposed purchase saying that the police department was indeed excited about this development. She noted that this would take the department from a 1,200 square foot space in the Logan County Safety Complex to a space that is well over 10,000 square feet. She said that the building is sound and still has a long life ahead of it. When the department can move into the Jefferson school, there would then be adequate space for officer locker areas, offices, interrogation rooms, and plenty of space for proper evidence storage. She also noted that the city would not have a jail at the new location, suspects and prisoners would still be jailed at the Logan County Safety Complex.

Under the rules of the Open Meetings Act, the city is permitted to discuss sale and purchase of property in Executive Session. Horn said she had brought this suggestion to the council in executive session quite some time ago, but the process takes time. She had been excited about this prospect and was happy that the time has finally come that the community can know the city is moving forward to provide a better environment for the police department.

Neitzel also commented that she was excited that the city was re-purposing an existing building that does have history for many residents in the community.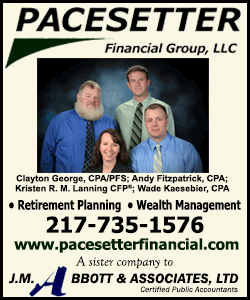 On Friday night, District 27 Superintendent Kent Froebe talked about why the school is being closed. He explained that the school population, on the whole, is dropping. The school board had taken a hard look at the declining number of children attending Jefferson and made the decision to close the school and move those children to Northwest School.
The decision had been made more than a year ago to expand Northwest utilizing the County School Facilities Sales Tax, commonly called the One Percent Sales Tax which was passed in 2011.

"Thanks to the County School Facilities Sales Tax, District 27 has been able to provide major renovations and additions to both Washington-Monroe and Northwest Schools. The sales tax can only be used for maintaining, renovating and upgrading existing school facilities, or for new construction. With the start of the 2016-17 school year, Northwest would have a new front office, library, computer lab, cafeteria and two new kindergarten classrooms," Froebe said.

"At our meeting this past Wednesday, the Board adopted a resolution and signed an Intergovernmental Real Estate Sales Agreement, which was then presented to city of Lincoln officials. We look forward to potentially turning the keys over to the city and are optimistic that they would find a good use for the Jefferson School building and grounds," Froebe concluded.

It is anticipated that on Tuesday evening at the Committee of the Whole meeting, aldermen would discuss the draft ordinance and place it on the next voting session agenda. The motion to approve could then be made as soon as Monday, May 2nd. As is always the case, the council has the right to table an item to a future voting session, if they feel they are not prepared to take a vote.

[Nila Smith]