2016 Hartsburg-Emden High School Junior/Senior Prom "A Night in Old Hollywood"

Send a link to a friend Share
[April 25, 2016] The 2016 Prom themed "A Night in Old Hollywood" was a night to remember. Events held on Saturday, April 23rd launched for many, a time that will be remembered with fondness for decades.
In grandest fashion the evening began at 4 p.m. with the traditional Grand March outside the Emden Community House.

What makes the Grand March most memorable year after year is that it is truly a community event. It seems all who are able of both the communities attend this special event.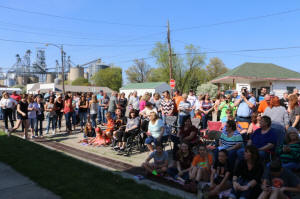 A mass assembly of families, and not just mom and dad, but grandparents, aunts and uncles, cousins, distant cousins twice removed, teachers and friends, most everyone turns out eager to observe this rite of passage when sweet youth transform into handsome and beautiful sophisticated adults.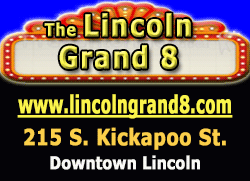 Concluding the March, the Royal Court was announced. In Hartem tradition, every senior is eligible for King or Queen. Every junior is eligible for Prince or Princess. The Senior Class votes for Prince and Princess. The Junior Class votes for the King and Queen.


The 2016 Junior/Senior Prom Royal Court:
King Clay Olson, Queen Erin Lessen, Prince Antonio Coit-Kirk and Princess Ashley Zinser.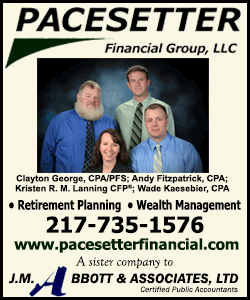 After the March, many of the audience stayed around to visit with each other and with the Promsters. About an hour-long interlude allowed enough time for impromptu casual photographs, heartfelt compliments, some with teary eyes; lots of laughs, and class photos.

Then the evening belonged to the Junior/Senior Prom goers only.

On this evening the Emden Community House was made elegant for dinning and dancing from 6:15 p.m. to 11 p.m.

Prom was hosted by the Hartsburg-Emden Junior Class and the entire Junior Class served on the prom committee. With a color scheme of black, red and gold, the community house was transformed into a glitzy setting of the ritziest style for the affair.

As the clock struck 12, most of the prom goers extended their evening to the Emden Grade School. There, the mood shifted to fun playing Laser Tag, trivia and games, plus movies and prizes.

The Post-prom Party was hosted by the Junior Class parents from 12 a.m. to 3 a.m.

[LDN]