LCHS Prom Theme To Be "Mardi Gras"; Royal Grand March To Be A Red Carpet Affair

Send a link to a friend Share
[April 25, 2016] LINCOLN - The Lincoln Community High School Junior/Senior Prom will be held this Saturday night. As part of the prom night tradition, the evening will begin with a red carpet event and Grand March to be held at the Logan County Courthouse, weather permitting.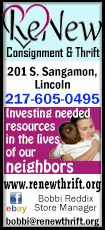 This year WLCN 96.3FM and Mary Todd's Goldcrown Hallmark in Downtown Lincoln will present the 27th Annual Lincoln Community High School 2016 Prom Red Carpet Runway and Royal Grand March with a "Mardi Gras" theme.

This year's color theme is green, red and gold with a Mardi Gras look. Master of Ceremonies Joe Ryan will begin the Royal Grand March at 5:30 p.m. on the North Entrance of the Courthouse on Broadway Street lined with beautiful trees, plants and flowers compliments of Lincoln Ace Hardware.

The LCHS Senior ladies who will be vying for the title of Prom Queen will receive a beautiful crown provided by MKS Jewelers in Lincoln.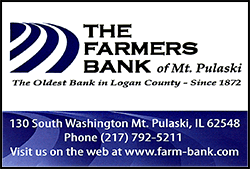 The Red Carpet Runway has become a very popular addition to The Royal Grand March and kicks-off at 4 p.m. at the McLean Street Entrance to the Courthouse. It will be hosted by WLCN 96.3FM "Cheap Seats Sports Show' Co-Host and Country Financial Agent Joe Ryan who will be wearing a tuxedo furnished by Flowers & Things along with Lisa, The FIX 96 Prize Girl.

Jim Loeffler and The Railsplitter Antique Auto Club will provide audio along with vintage cars at the event.

A special thanks to The City Of Lincoln, The Logan County Board, Dennis Reeves, The LCHS Junior Class and Parents, and Class Sponsors Mrs. Stoyak and Mrs. Murphy.

The Red Carpet Runway is sponsored in part by Jim Xamis Ford Lincoln, Agee Farms, State Bank Of Lincoln, Bright Idea Screen Printing and Embroidery, Lincoln Heating & Cooling, Abraham Lincoln Memorial Hospital, Mama's Arcade Café, Healthy Communities Partnership and Joe Ryan Country Financial.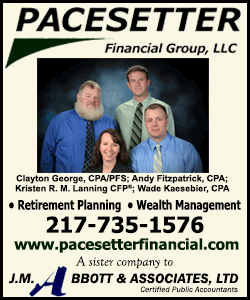 Everyone is invited to enjoy the weekend as many downtown businesses will be offering Red Carpet special sales and discounts.

In the case of inclement weather, both events will be held on the LCHS campus at Roy S. Anderson Gymnasium with the same times applicable. WLCN 96.3FM will keep listener's update, beginning at 1:00 p.m. on Saturday, April 30th in the event of a venue change.

The Red Carpet Runway and the Royal Grand March will be video recorded and available for viewing and downloading, after May 8th, at NO COST, by logging on to wlcnonline.com courtesy of WLCN 96.3FM and will also be available for viewing on Comcast television channel 5 in Lincoln and Mount Pulaski hosted by Lincoln College.

Lincoln Daily News will also be on hand to photograph both events. Look for some excellent still shots presented in slideshow format on Monday, May 2, as well as a special LCHS Prom online magazine that will publish that same week.
[Jeff Maxwell/LDN]