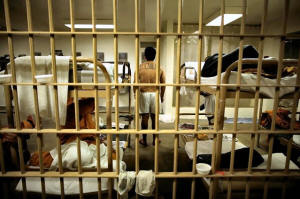 Sentencing reform could help U.S. economy: White House panel
Send a link to a friend Share
[April 26, 2016] By Julia Harte

WASHINGTON (Reuters) - Overcrowded prisons strain state budgets, take people out of the work force and pull families apart more than they reduce crime or boost the U.S. economy, said an Obama administration study discussed on Monday by experts at the White House.
The study, undertaken as part of President Barack Obama's efforts to reform the criminal justice system before he leaves office, was conducted by the White House Council of Economic Advisers and focused on the costs of sentencing and incarceration policies.

Despite falling crime rates, U.S. prison populations have soared in recent decades as a result of harsher federal and state-level sentencing policies, such as "three strikes" rules under which offenders much be imprisoned on their third conviction.

Both conservative and liberal panelists discussing the report on Monday agreed that lighter sentences for non-violent offenders and lower barriers to job opportunities after prison would address the economic problems described in the report.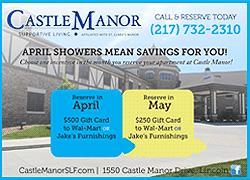 "This isn't really about the money. This is about the lives that we're throwing away," said Arthur Brooks, president of the American Enterprise Institute, a conservative think tank that co-hosted the event with the liberal Brennan Center for Justice of New York University.

Obama's push for criminal justice reform has support from both ends of the political spectrum, with bipartisan legislation pending in Congress that would reduce mandatory minimum sentences for some low-level federal drug crimes.

Those proposed reforms are backed by a Brennan Center-affiliated coalition of local law enforcement officers around the country, who agree that the default response to non-violent crimes should not be prison time, said the center's director of justice programs, Inimai Chettiar.
Panelists said the study showed that some existing criminal justice policies are counter-productive. In the arena, "far too little of what we do actually makes sense or is backed by specific evidence," said Peter Orszag, who led the Congressional Budget Office in 2007 and 2008.

[to top of second column]
There are 2.2 million Americans behind bars, a prison rate that is more than four times the world average.

The Justice Department said on Monday it will expand federal programs that ensure ex-prisoners have the skills needed to find work, and that they also have access to housing, education and financial credit after release.

Every federal inmate should get an individualized re-entry plan "tailored to his or her risk of recidivism and ... needs," said a Justice Department press release.

U.S. Attorneys and the Bureau of Prisons are hosting more than 570 events nationwide this week on re-entry initiatives.

(Editing by Kevin Drawbaugh and Frances Kerry)
[© 2016 Thomson Reuters. All rights reserved.]
Copyright 2016 Reuters. All rights reserved. This material may not be published, broadcast, rewritten or redistributed.