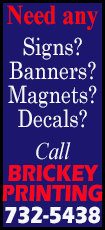 Matt Joyce hit a three-run homer and Jeff Locke pitched six scoreless innings, giving the Pirates a much-needed strong start. The Pirates' bullpen had to work seven innings Sunday and blew two saves before Pittsburgh triumphed 12-10 in 13 innings at Arizona.

"Cervy and I had a good game plan today," said Locke, referring to catcher Francisco Cervelli. "They're a team that seemed to chase a little bit more north and south than east and west. We elevated a lot of fastballs and made some good pitches. Feel like we really didn't get too predictable the whole time. I think that's what made us successful."

A.J. Schugel, who grew up in the Denver area, worked 2 1/3 scoreless innings to earn his first major league save.

The Rockies went 1-for-12 with runners in scoring position and stranded 11 runners. Locke (1-2) accounted for eight of the Pirates' nine strikeouts, six of which were called as the Rockies had problems throughout the game with plate umpire Lance Barrett's strike zone.
Colorado manager Walt Weiss was ejected when he went out in the fourth to protect Nick Hundley after his catcher took a called third strike and began arguing.

"I don't know how much I want to get fined right now," Hundley said when asked about Barrett's calls. "I'll leave it at that. You guys watched the game. The plate is supposedly 17 inches wide, so I'll leave it at that."

Nolan Arenado and Ryan Raburn walked away upset when they were called out on strikes on consecutive at-bats to end the first with runners on first and second. In the sixth, Rayburn was again called out on strikes, and he was ejected while walking away from the plate.

"It's a one-run ballgame at the time (in the sixth)," Raburn said. "Those are not good calls. They're not good at all. I don't know what else to do. Try to tell them they ain't strikes, I guess he didn't like it.

"We're playing our tails off. Our pitcher's out there battling his tail off. It's unfortunate, but I don't think I did anything that terrible to get called out. It'd be one thing if they were borderline calls, but those are not borderline calls."

Joyce highlighted a four-run seventh that gave the Pirates a 5-0 lead with a drive over the left-center-field fence. The blast came against Scott Oberg, whom the Rockies called up earlier in the day from Triple-A Albuquerque.

[to top of second column]
The Pirates scored their first run of the seventh on a wild pitch by Rockies starter Chad Bettis (2-1) with two outs and runners on first and third. Bettis threw a career-high 114 pitches, recorded 15 outs on ground balls and allowed six hits but was charged with four runs thanks to Oberg's misstep.
After Locke left, the Rockies broke through in the seventh against Rob Scahill, who began his career in the Colorado organization. Singles by DJ LeMahieu and pinch hitter Cristian Adames put runners at first and third, and Colorado scored when Gerardo Parra grounded into a force play.

With two outs, Scahill walked Carlos Gonzalez and gave way to Schugel.

Schugel ended the game by getting Gonzalez to ground out to first baseman Sean Rodriguez. Schugel, whose last professional save was April 23, 2011, while pitching for low Class A Cedar Rapids, wasn't aware of his personal milestone.

"Sean's like, 'Do you want the ball?'" Schugel said. "'I guess I'll keep it.' He's like, 'That's a save.' I said, 'Yeah, I'll keep it.'"

NOTES: The game was delayed by rain for 30 minutes in the bottom of the second inning. ... Rockies RHP Jordan Lyles was optioned to Triple-A Albuquerque one day after he allowed seven runs (five earned) on five hits and five walks in 2 2/3 innings. Lyles is 1-1 with a 7.64 ERA in four starts with the Rockies. ... Colorado LHP Chris Rusin, who was pitching in long relief, will start Friday at Arizona, taking Lyles' rotation spot. ... Rockies C Nick Hundley (concussion) was activated, and C Dustin Garneau was optioned to Albuquerque. ... Pirates CF Andrew McCutchen got the day off. He went 3-for-23 (.130) in his past five games. He started the Pirates' previous 19 games and played 16 in their entirety, including Sunday's 13-inning win at Arizona that lasted 5 hours, 25 minutes. ...Pirates 1B Sean Rodriguez, who starts against left-handed pitchers and, hence, is expected to be in the lineup Tuesday, has reached base safely 15 times in his first 30 plate appearances this season.
[© 2016 Thomson Reuters. All rights reserved.]
Copyright 2016 Reuters. All rights reserved. This material may not be published, broadcast, rewritten or redistributed.