Lincoln Junior High School presents "Cinderella: A Dream Come True"


Send a link to a friend Share
[April 28, 2016] LINCOLN - The Lincoln Junior High School will present "Cinderella: A Dream Come True" by Kristi Cunningham on Friday and Saturday, April 29th and 30th, at 7 p.m. each evening. The program will be in the school gymnasium at 208 Broadway Street in Lincoln. Tickets are available from cast members or at the door.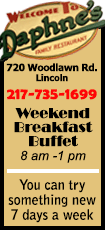 Here is the classic re-telling of the rags-to-riches fairytale of a young girl forced to live with her cruel stepmother and her equally cruel daughters. Cinderella's kind and gentle nature, despite her surroundings, makes her a favorite with the three feisty mice who have also take up residence in the house. Their motto? "Gen 'em and bite 'em and beat 'em up!"

Meanwhile, in another part of the kingdom, a somewhat childlike King and his Queen are zealous in their pursuit of grandchildren. A ball is the thing wherein they'll capture a daughter-in-law and make a grandfather of the King.

Rest assured; they will get no help from their son, who is more interested in traveling than finding a wife, but there's nothing to fear with Jacques on their side.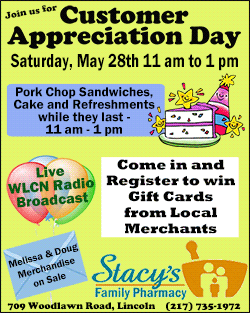 Jacques, a "master storyteller, juggler, and jester extraordinaire." narrates the tale from the very beginning, all the while confounding the King's right-hand man and beleaguered servant, Bernard.

Throw in a forgetful Fairy Godmother, a tired dog, and the audience's participation, and the higglety-pigglety-hobblety-hoy, it is an evening of classic fairytale fund.

For more information, contact Julie Tanner or Rebecca Baily at 732-3386
[Text received]