Midwest Central Has General Assembly Waiver Approved


Send a link to a friend Share
[April 28, 2016] LINCOLN - Midwest Central submitted a waiver to the General Assembly this past fall to allow children of employees not living in the district to attend Midwest Central tuition free. Like many rural schools in the area Midwest Central is losing enrollment and has trouble attracting a high number of teachers for job openings.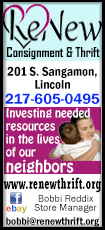 This is one approach they're using to help attract high quality job applicants. Current teachers that live in the district expressed to administration that it was nice to be able to bring their children to work with them each day. It created a convenience factor for many of the current teachers. As a result, the district felt like everyone should have the same opportunity whether a teacher or support personnel living in or out of district.

Midwest Central school board had to approve the waiver before submission. Superintendent, Todd Hellrigel, said, "the process was long but wasn't difficult; I also had help from other superintendents that have already done this for their districts." Many other area districts already offer such an opportunity to their faculty and staff.

Hellrigel noted the biggest concern was whether students would be allowed to play sports. For that Midwest Central referred to IHSA and IESA rules. Currently, children of licensed faculty and staff such as teachers would be eligible to participate in athletics; however, children of support staff would not be eligible to participate. The waiver is good for five years at which point the District could choose to renew by going through the same waiver process.
[Superintendent Todd Hellrigel]