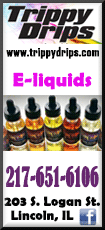 The duo will offer free classes all week with the very energetic Stewart doing the instruction of the fitness classes. A former competitive amateur and professional mixed martial arts fighter, and amateur kickboxer, Stewart explains what he intends to do at Industry Fitness. "With our workouts it's going to be like the circuit workouts, the kickboxing, High Intense Interval Training (HIIT) and Tabata workouts. So you are going to get five different workouts and we are going to smash them for 20 seconds, then rest for 10 seconds, and do five or six continuous rounds of it."

Stewart also noted that this business has always been a goal of his. He said he has always had a desire to teach and help people out. "We are just here to motivate people and have a good time doing it, listen to some good tunes and make it fun," he says, as he flashes that Stewart grin.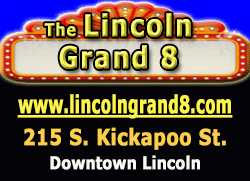 Looking around the room there is also an Airdyne stationary bike, an elliptical and a treadmill for clients to use. If you are looking to raise your intensity level there are plyo metric box jumps or simply wooden box jumps on hand that are sure to provide a challenging workout, and sometime in the future there will be large tractor tires as part of the workouts. "We will have our tire slams to do "flip the tire" and "smash with the sledgehammer," said Stewart. Glancing at Bobell he jokingly added, "We don't have any farmers that live around here that have any extra tires right now."

Bobell herself comes from a Logan County farming family and she, too, is eager to start helping people. She offered, "This week is our grand opening week and then next week we will officially open for business and start taking payments."

If the first free class at 4:30 p.m. on Monday is any indication of the future success of Industry Fitness, then it should be a "smashing success." The first class was full, and even your out-of-shape reporter attended the workout and survived. More importantly, it was fun and the enthusiasm and encouragement of Stewart made a 'workout' enjoyable. It is an intense workout, but one that is not intimidating, thanks to the positive energy that both Stewart and Bobell radiate.

During the workout, it was noticeable that Stewart had his eye on everyone and was very understanding of people's needs to work at their own pace. While some were more agile and others were not, Stewart was constantly offering support.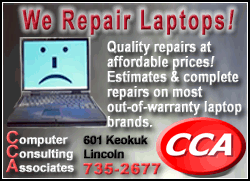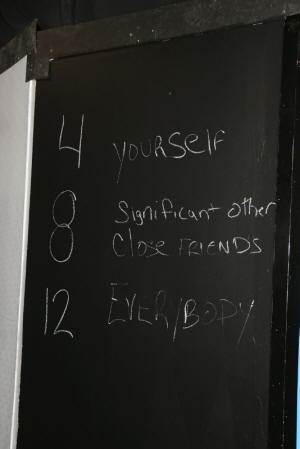 At the end of the workout he stressed to the sweaty crowd to just give him some time and we would see results. He had the numbers 4, 8 and 12 and a few words written on a chalkboard that he explained in a very insightful way. "Give me 4 weeks with you attending these 45 minute classes 3 times a week and you will see results. Give me 8 weeks of your time and your significant other and close friends will see results. Finally give me 12 weeks of your time and everybody will see the results."

The two new owners also came up with the name Industry Fitness by pulling the words and the definitions right out of the dictionary. If you look up the word industry you will find one of the meanings to be "hard work," while fitness is "the condition of being physically fit and healthy." Putting the two together is very clever and when you add the likes of Abraham Lincoln in the logo that's downright genius. Bobell explained that both her and Stewart have always liked Abraham Lincoln and so this was certainly a perfect fit for their business.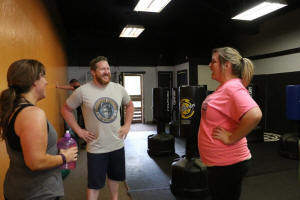 Josh Stewart jokes after class with J'ne Kanady and Melanie Hinson following the first workout at Industry Fitness late Monday afternoon.

Even Lincoln would like the hours. Since both Stewart and Bobell work full-time jobs, much like the 16th president did, Industry Fitness is starting out with evening classes to accommodate folks right now. They anticipate adding morning and afternoon classes in the future and will even look into a Saturday schedule. "Usually summertime gets a little hectic for people, and then we will start opening up more classes as summertime ends. We will open up some morning classes and possibly some afternoon classes and just rotate them in," said Stewart.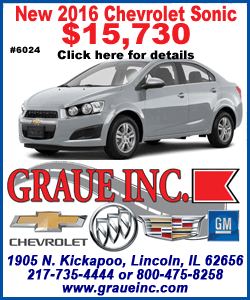 "On the weekends, Saturdays are tentative right now just because I travel doing refereeing of mixed martial arts and kickboxing." For those of you who may not be familiar with Stewart's history, he did compete for 12 years in the mixed martial arts and kickboxing arenas.
In 2013 Stewart fractured his sternum while training and that "ended everything immediately," he said. Yet, Stewart moves well today, saying, "Well, it's all healed and that was three years ago."

What you see today is one tough dude, but beyond that muscular exterior is a kind-hearted guy passionate about helping others. So whether you are looking to tone-up, lose weight or simply relieve stress, Industry Fitness has the class for you and it is located right on the square in Mount Pulaski at 102 South Washington Street, once the location of Buff's Family Restaurant.

The schedule for the FREE classes the rest of this week is as follows:

Tuesday and Thursday

4:30 - 5:15 p.m.
5:45 - 6:30 p.m.
7:30 - 8:15 p.m.

Wednesday

7:00 p.m. (This class is a Competitive Fitness Class that will consist of submission wrestling, Muay Thai and Kickboxing techniques. It is a little more hands on and for those who are interested in self-defense.)

All that is required for you to bring is a positive attitude, tennis shoes and boxing gloves, if you have them. The t-shirts featuring Abraham Lincoln incorporated in the logo will also be available for purchase in the future.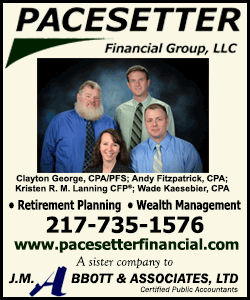 The new business owners also provide informational and inspirational quotes and articles that feature interesting facts like "Sugar is seven times harder to come off than Heroin."

If you prefer to use email, the address is industryfitnessmp@gmail.com

[Teena Lowery]