Sirotkin looking more like the real deal
Send a link to a friend Share
[April 29, 2016] By Alan Baldwin

SOCHI, Russia (Reuters) - Sergey Sirotkin raised eyebrows when he first appeared on the Formula One radar in 2013 as a little-known teen with seemingly wealthy backers but the Russian racer looks more like the real deal now.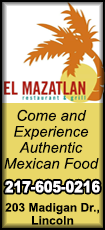 The 20-year-old, announced this week as a Renault test driver, was handed Kevin Magnussen's car for first practice at his home grand prix on Friday and made the most of the opportunity.

He ended the morning 13th fastest, with the team's regular British race driver Jolyon Palmer -- who won the GP2 support series title at the Olympic Park circuit in 2014 -- back in 18th.

"This free practice is really just the beginning of everything," Sirotkin told Reuters before the session, without getting ahead of himself.

"The first thing I want to do is win the GP2 title. If I win that title, then we see, Then I will speak about whether I can be in F1 or not. F1 is for the future."

Sirotkin will be racing in the GP2 support series again this year after finishing third overall in his debut season, ending up as the top rookie with five podium finishes including a victory at Silverstone.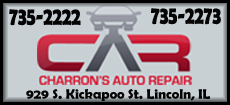 Formula One is the ultimate aim, however, and the Russian feels he is now in the right place to make that happen after ambitious fast-track plans with cash-strapped Sauber came to nothing.

In 2013, the little-known 17-year-old was introduced as someone the Swiss team planned to bring into Formula One, possibly as early as 2014.

It seemed to many onlookers that he had been brought in way too early, more out of Sauber's desire to secure funds to stay afloat rather than because they had detected a rare and precocious talent.

The deal was part of a partnership with Russia's Investment Cooperation International Fund, the State Fund of Development of the North-West Russian federation and the National Institute of Aviation Technologies headed by the driver's father Oleg.

BETTER FUNDING

Sirotkin tested for Sauber in 2014 and took part in free practice at Sochi that year, but the 2015 race seats went to drivers with better funding.

"It didn't happen but maybe it's good for me because I had the chance to prove myself and make a great season in GP2," he said.

[to top of second column]
"Now I have another opportunity to improve what we couldn't do last year and get a title and then I am back here with an absolutely different picture."

Only two Russians have raced in the Formula One world championship -- Vitaly Petrov with Renault and Caterham between 2010 and 2012 and Red Bull's current incumbent Daniil Kvyat -- but Sirotkin could be the next.

He has wealthier and better-connected backers than in the past, now part of the SMP Racing project founded by billionaire Boris Rotenberg.

Rotenberg and his brother Arkady control SMP Bank and are regarded as part of the inner circle of President Vladimir Putin, who has attended both previous Russian Grands Prix and is expected again in Sochi on Sunday.

Russia is also an important market for Renault, with chief executive Carlos Ghosn saying in February that the country would be one of those driving the French carmaker's future growth as well as being increasingly attracted to Formula One.

"SMP is the junior driver development program that covers all the stages from karting up to Formula One," said Sirotkin.



"When they brought me here they went to another level.

"So many young (Russian) kids are growing up and all of them are dreaming about F1...it's really good that we are getting close to F1 and have some open doors there."

(Editing by Ed Osmond)
[© 2016 Thomson Reuters. All rights reserved.]
Copyright 2016 Reuters. All rights reserved. This material may not be published, broadcast, rewritten or redistributed.