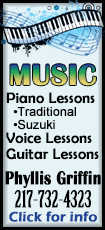 Places named Arenzville, Auburn, Bloomington, Blue Mound, Bluffs, Canton, Carlinville, Carrollton, Caseyville, Chandlerville, Chatham, Clinton, Danville, Decatur, Deland, Glen Carbon, Godrey, Granite City, Green Valley, Greenup, Hardin, Havana, Jacksonville, Jonesboro, Lincoln, Mahomet, Marissa, Mattoon, Morrisonville, Mt Olive, Murrayville, Neoga, Normal, Pana, Pekin, Pesotum, Petersburg, Pittsfield, Rantoul, Roanoke, Rockridge, Simpson, Springfield, Stonington, Sullivan, Virginia, Waverly, White Hall and Winchester. But prior to dawn on Tuesday, August 16th, they will all gather, along with their Guardian escorts, at the Springfield airport in preparation for their "One More Tour With Honor" to Washington, DC. Traveling on a chartered 737 jetliner to our nation's capital, they will spend the day visiting their Memorials in appreciation to the service & sacrifice given to our country. This day long trip is provided completely free of charge to the Veterans by Land of Lincoln Honor Flight due to the generous donations, sponsorships, fund raising and efforts of many individuals, businesses and organizations.
From the National World War II to the Korean to the Vietnam Veterans Memorials, they will have time to reflect and share experiences with their comrades and Guardians. During the day they will also have a chance to visit the Air Force, the Marine, and the Lincoln Memorials, as well as the National Air & Space Museum in Chantilly, Virginia. They will also have views of the White House, the Jefferson Memorial, the Washington Monument, the Pentagon and other sites before their last stop at Arlington National Cemetery to witness the Changing of the Guard at the Tomb of the Unknown Soldiers.

The group will then return to the Abraham Lincoln Capital Airport around 9:30 PM, where family, friends, neighbors, co-workers, strangers, etc. are all encouraged to come to the airport early to "Welcome Home" all the Veterans.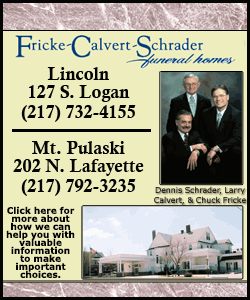 All participants are encouraged to show their patriotic spirit with balloons, posters, small flags, red-white-blue clothing, etc. Come out and share a hug, kiss or a "thank you" to those who have protected your freedoms. In fact the Honor Flight Network motto states "We can't all be heroes. Some of us have to stand on the curb and clap as they go by."

Veteran applications continue to be accepted, with priority given in the following order: World War II (person enlisted by 12/31/1946), then Korean War Era (01/01/1947 to 12/31/1957), followed by the Vietnam War Era (01/01/1958 to 05/07/1975). Any certified terminally ill Veteran should contact LLHF directly. Although the remaining September 13th and October 25th flights are now filled, flights will resume in 2017.

Veteran or Guardian Applications may be obtained at www.LandofLincolnHonorFlight.org or contact John Dust at HonorFlightGuy@aol.com or phone 309-339-0227 if help is needed. LLHF, ran by a non-paid board and volunteers, is a 501(c)3 non-profit organization that receives no government funding or grants. Please follow LLHF on their Facebook page to stay current on upcoming events and flights.
[John Dust, Land of Lincoln Honor Flight]