California voters could decide future of climate change program
Send a link to a friend Share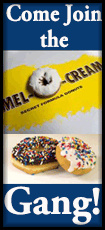 [August 05, 2016] By Rory Carroll

SAN FRANCISCO (Reuters) - California voters could decide whether to extend the state's pioneering climate change program beyond 2020 when they go to the polls in two years, an official within Governor Jerry Brown's administration said on Thursday.

Talk of a ballot initiative comes as a Brown-backed bill that would require the state to cut its emissions of greenhouse gases to 40 percent below 1990 levels by 2030 has stalled, despite polls showing high public support for the measure.

Backers of the bill, SB 32, want it to pass both chambers of the California state legislature with a two-thirds majority, which would help defuse a lawsuit against the state's carbon cap-and-trade system, which claims the program amounts to an illegal tax.

Closed door negotiations between Brown, the legislature, and manufacturers including oil companies have so far failed to produce a compromise acceptable to all sides.

On Thursday, Nancy McFadden, executive secretary for the Brown administration, said it was a fallacy to believe that if the bill does not pass by the end of the month - the deadline for each house to pass legislation in the current session - it will break the state's climate agenda.

McFadden said if all legislative efforts failed this year, and next, the administration could put forward a ballot initiative.

"Let's be clear: We are going to extend our climate goals and cap-and-trade program – one way or another," McFadden said in a tweet.

[to top of second column]
"The Governor will continue working with the Legislature to get this done this year, next year or on the ballot in 2018," she said.
California is currently on target to meet its goal of scaling back its output of heat trapping greenhouse gases to 1990 levels by 2020.

California uses a suite of measures administered by the California Air Resources Board to attack emissions including cap and trade and a low carbon fuel standard program, which seeks to reduce the carbon content of transportation fuels over time.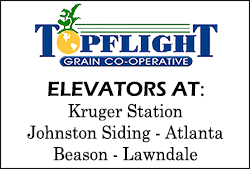 A survey by the Public Policy Institute of California last month found strong support for California's climate change program, with 68 percent of respondents saying they favor setting a 2030 target.

(Reporting by Rory Carroll; Editing by Andrew Hay)
[© 2016 Thomson Reuters. All rights reserved.]
Copyright 2016 Reuters. All rights reserved. This material may not be published, broadcast, rewritten or redistributed.