Watkins Glen poses big challenges for Chase contenders
Send a link to a friend Share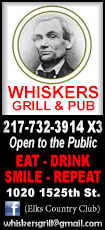 [August 05, 2016] Jonathan Ingram, The Sports Xchange

For Sprint Cup drivers who are contenders to make NASCAR's version of the postseason, there are many ways the race can go right or wrong on Sunday at Watkins Glen.

The only safe prediction -- whether by team owners, crew chiefs, drivers or journalists -- is that stuff happens at the 2.45-mile road course with a majority of right hand corners instead of left hand turns. Unusual stuff.

When it comes to the Chase standings, there are 10 drivers in the running for the remaining five places currently available for getting into the Chase on points. Austin Dillon, Ryan Newman, Chase Elliott, Jamie McMurray and Kyle Larson are currently above the cut line. Kasey Kahne, Trevor Bayne, Ryan Blaney, Ricky Stenhouse, Jr. and A.J. Allmendinger are within shouting distance in the points standings.

Chris Buescher, the upset winner at the Pocono Raceway on Monday, is six points out of the Top 30. If he can advance one position in the points and stay in the Top 30, his surprise victory will put him into the Chase and take away one spot for those who are vying to get in on points.

What kind of road racer is Buescher? His first Xfinity Series victory came at the Mid-Ohio Sports Car Course in 2014.

For those who can't afford a bad day at the track when it comes to making the Chase, here are the main ways results can be juggled dramatically on the 22nd stop in the 26-race regular season:

1. Pit strategy -- When Tony Stewart won at the Sonoma Raceway in June, an early pit stop and fortuitous caution put him into the lead. From there he held on, sometimes precariously, for a victory despite getting passed briefly due to worn tires by Denny Hamlin on the last lap. It was an upset because Stewart was out of the running until he was forced to pit early by ill handling. Teams willing to gamble on getting a victory or high finish can choose to try their luck at the Glen and come in early for tires and fuel on the last round of stops, hoping for a quick caution and an outcome similar to Stewart at Sonoma.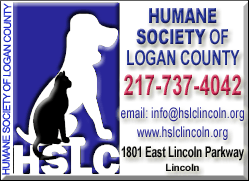 2. Fuel mileage -- This is an alternate route when it comes to pit strategy. Fuel strategies can be dictated by cautions, which can present the chance for a backmarker to advance to the front. But if a fuel strategy falls short, it can lead to a plunge in the points with either a slow final lap or an incomplete last lap.

Last year, Joey Logano led only one lap to win as he passed the slowing Chevy of Kevin Harvick, which was out of fuel, in the final corner. Kyle Busch also slipped by to take second. This may have shaken up only the top three positions, but it's an example of how risk taking on fuel strategy comes into play at Watkins Glen.

3. New race winner -- A driver in the running for a points position such as Allmendinger can win the race and reduce the number of spots available in the 16-driver field to those trying to make the Chase on points. Allmendinger came into the Sprint Cup from the CART series, where he regularly won on road and street circuits. He took the victory at the Glen in 2014 and has been a contender on road courses ever since.

[to top of second column]
Are there any other potential candidates to win now that Down Under road racer Marcos Ambrose has returned to his native Tasmania after winning in 2011 and 2012? Boris Said, a road racer who has regularly driven Sprint Cup events at the Glen, is entered by GO FAS Racing. Where Front Row Motorsports and Buescher are affiliated with Roush Fenway Racing, GO FAS is a long, long shot despite the prowess of Said.
4. Mechanical failure -- Drivers shift more often at the Glen than on ovals. This can put the gearboxes themselves at risk and valve trains, which can be damaged due to missing a shift and over-revving the engine. Since the vast majority of drivers finish on the lead lap at the Glen, an early exit or lost lap due to a sour transmission or engine can really hurt in the points.
Brad Keselowski's crash during a test at the New York track traced to an improperly installed brake line was a reminder that car prep is crucial as always. Since teams only race on road circuits twice a year, mistakes in preparation, which are increasingly rare in the Sprint Cup, can happen.

5. Crew chief strategy -- the wrong call or calls by a crew chief on when to pit can leave a driver mired in traffic at the tail end of the field. When Tony Eury, Jr. had to step down as the crew chief for his cousin Dale Earnhardt, Jr., at Hendrick Motorsports in 2009, the writing was on the wall after he badly botched the strategy at the Glen.

6. Driver error -- With so much shifting and turns, plus the precarious braking zone for the bus stop chicane on the back straight, it's relatively easy for drivers to get off course. On ovals, they merely get off line with slight errors. A few inches can make a world of difference at the Glen. Once in the grass, it's easy for a driver to bust his, well, damage the car enough to lose a lap. That's the kiss of points death at the Glen.

7. The weather -- While it would be highly unlikely for two races in a row to be halted by fog, which brought Buescher his victory at Pocono, the Glen is alternately sunny, cloudy, clear, misty and rainy during the late summer. A weather interruption could once again play havoc in the final results like at Pocono.

Throw into this mix of possible problems the fact that expert road racers Stewart and Jeff Gordon, subbing for the injured Earnhardt, Jr., are in theory running their last race at the Glen. Stewart is a lock for the Chase and Gordon as a super sub is ineligible due to his distant points position. Neither driver has anything to lose by gambling for a victory by racing aggressively. It's the same with their crew chiefs when it comes to an aggressive pit strategy.

Whatever the weather, the forecast for Watkins Glen on Sunday is mixed conditions as teams and drivers continue to jockey for a slot in the Chase.
[© 2016 Thomson Reuters. All rights reserved.]
Copyright 2016 Reuters. All rights reserved. This material may not be published, broadcast, rewritten or redistributed.