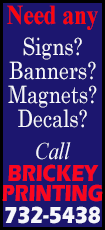 The three are on bicycles, riding from Los Angeles, California to New York raising awareness for a World War II travesty that they are finding not a whole lot of Americans know about.

Han Kyul Kim, Tae Woo Kim, and Hyun Gu Kim (not related) are telling their story at every stopping point, hoping that people will learn and understand the savage treatment of women from Korean and other small countries, by the Japanese during World War II.

The men explained, that as they travel, they often mention the Holocaust, which is notably one of the most hideous crimes against human rights ever. Most everyone they speak with knows about the Holocaust and is repulsed by what happened to so many Jewish people at the hands of Nazi Germany.

However, when they mention the Comfort Women, far fewer people know and understand what that term means. That is why the three Kimís are working to educate and raise awareness.

In World War II, the Japanese government determined that their soldiers needed sexual satisfaction. The government also realized the soldiers were finding this on their own by raiding villages and raping young women. Instead of punishing the soldiers, the government decided the best thing to do would be to control the situation.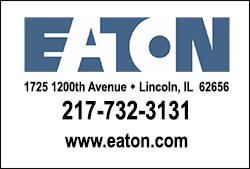 At first, they hired prostitutes to live in camps and serve the needs of the soldiers. However, with the growth of the Japanese Imperial Army, there were not enough women to serve all the soldiers. The government then authorized the capture and enslaving of women in Japanese-occupied areas.

The majority of these women were taken from Korea, but women were also captured in the Philippines, China, Thailand, Malaysia, Taiwan, Indonesia, the Netherlands, Australia, Vietnam, and even Japan.

The women were sexually abused multiple times a day by many soldiers. If they fought the attacks, they were tortured or killed, making them an example to others in the ďcolonyĒ as to what could happen if they did not comply.

Many of these young women could not emotionally handle the degradation, nor could they withstand the physical abuse, so they often committed suicide to escape their captors. Those who did survive the ordeals were left with horrible memories, physical and emotional scars that followed them the rest of their lives.

A small number of those who did survive and were released from their bondage, were strong enough to go forward with their lives. They married and had families, and determined that they would tell their stories to their children, and would not let this act of violence be swept under the rug by the Japanese government.
The three Kimís are part of the movement seeking an apology from the Japanese government for the treatment of the Comfort Women. In their pamphlet they hand out at each stop they note, ďWe are doing this for the grandmothers who are courageously fighting for justice. We are doing this for the sisters around the globe who are going through the same kind of violence against women at this very moment. We are doing this for our daughters so that they will live in a world without such horrible human rights violations.Ē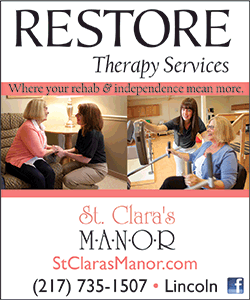 The Kimís noted that the United States Congress has acknowledged the Comfort Women, and passed a resolution stating that the Japanese government should apologize for enslaving the Comfort Women. But, as of right now, the Japanese have issued no such apology.

The young men said that is all they want. They want the Japanese government to admit what they did was a terrible act against humanity, and to apologize.

Coming to Lincoln last week, and stopping at the Lincoln Heritage Museum was not an accident for the three Kimís. They noted that they were here because of our 16th President, Abraham Lincoln. ďWe think Lincoln himself, is the best president among U.S. presidents since he worked for human rights for anti-racism. So we really want to share our story with people who live in Lincoln.Ē

When the Kimís arrived in Lincoln in the late afternoon last week, on Monday, it was almost closing time at the Lincoln Heritage Museum. However, going in and talking with the volunteer at the front desk, the message was relayed to Tom McLaughlin and Anne Mosely, the administrators at the museum, that the three would like to take a tour of the Museum, including the upstairs section which takes nearly an hour to view. McLaughlin and Mosely graciously agreed to keep the museum open so the three could take a tour, and experience the life of Abraham Lincoln as depicted at the museum.

So, what would the three Kimís like for you to do? Itís pretty simple. Their wish is that the American people will know and understand this crime against women, and will speak about it and share that it was a terrible and unjust act that the Japanese government needs to acknowledge. They want us to promote seeking an apology from the Japanese government to these women and their families. They are hopeful that every state in our union will pass resolutions similar to what has been passed by Congress. They noted that two or three states have already passed resolutions.

If interested, readers can track where the Kimís are located via their Facebook page. Search for bikeforcomfortwomen.

[Nila Smith]