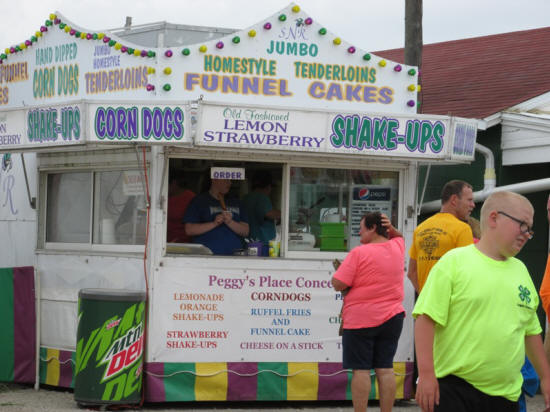 Foodie goes to the fair:
Day 2 of the Foodie trek
Send a link to a friend Share
[August 10, 2016] One of the first places to open on the fairgrounds is the stand for Peggyís Place. This stand is one of the first to open each year, and both this year and last as I walk out of the crowded 4-H buildings, there is already a line forming outside of their window. Thatís a good sign in my book, and not just because Iím hungry. I would go so far as to say that Peggyís earns that line. Their food is good, and their prices are relatively reasonable for fairgrounds-style sustenance. But as there was a line, I had to wait a little longer for my turn. That was okay. It gave me time to walk around and get some pre-emptive exercise. Iíll need it after my diet this week, but goodness knows Iíll be too tired to move by then.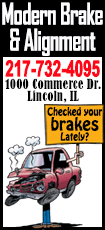 As I return from a lap around the fairgrounds, I see that the line is significantly smaller. There is only an elderly woman waiting in front of me now. I hear her order a corn dog and a refill on her drink. This gives me an idea for my own food. I donít need a drink yet, but I have to get a corn dog from this place. Itís practically a law to get a corn dog at the fair. To do otherwise only invites a feeling of missing out on some great secret to life itself.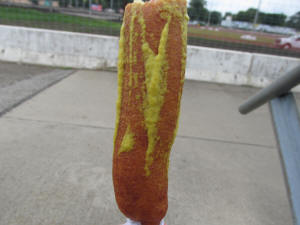 Ordering a corn dog at Peggyís results in a bit of a wait. This is because they take their time as they dip the frank in batter and fry it. I donít imagine that corn dogs at Peggyís stay under the heat lamp very long, a problem other stands have on occasion.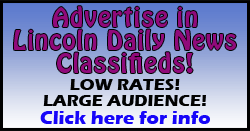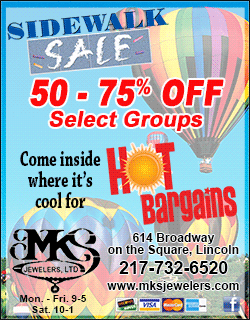 Like many people, I prefer my corn dogs with mustard. I donít hate ketchup, but ketchup is for potatoes and beef, not corn dogs. In a sense, mustard is my ketchup, in a weird sort of way. Furthermore, Iím fascinated by the way corn dog vendors literally paint with condiments. Itís an art form that I canít master in my home. Then again, Iím a writer, not an artist.

The nice young woman behind the counter hands me my corn dog and I leave, again to find a quiet place to eat. Eating a corn dog is not like eating a steak sandwich. You try to savor the steak and take it slow, but a corn dog is best eaten when wolfed down before the mustard dries. This isnít possible, even for the best eaters, but I try anyway. Even with the dried mustard at the end, my trip to this stand was a pleasant one, and my corn dog was quite tasty. My only regret is that I didnít follow the woman in front of me and get a drink with it. Oh well. Lessons for later.
[Derek Hurley]