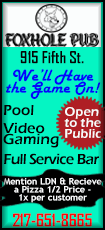 Coordinator and Emcee for the afternoon, Darlene Begolka, introduced the judges: Rachel Hall-Jordan, Laura Lee, and Connie Dehner. Fair Queen, Miss Michelle Paulus, and Little Miss Logan County, Paisley Baker, welcomed everyone to the fair and wished the contestants best of luck with Paisley adding, "May the winners be happy!"

There were four acts in the Junior Division – young people not over 14 years of age by October 1: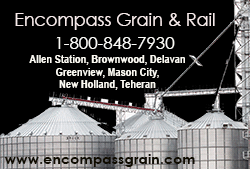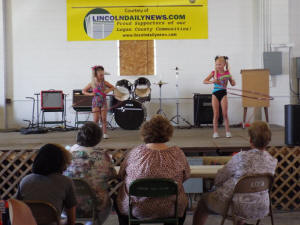 Alianah Kodatt and Sophie Kodatt
Maycee started the afternoon singing "We Can Be Stars," a nice selection to start the afternoon, as each talent show participant was a star in the eyes of the audience members.

Baylee and Zoi, who enjoy entertaining their families, sang a duet last year, but this year they split into two solo acts, each singing a song of choice.

The winners of the Junior Division, sisters Alianah and Sophie Kodatt, won the hearts of everyone as they hoola hooped to the "Cha-Cha Slide."

[to top of second column]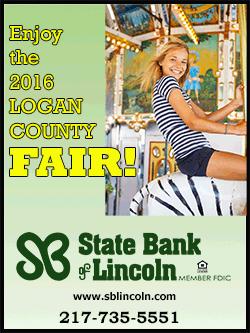 Alianah is seven years old and her little sister Sophie is five years old. Along with hoola hooping, the girls enjoy singing, dancing, and 4-wheeling. Alianah used to take dance lessons but her mom is a cheerleading coach and Alianah decided she didn't need to pay for dance lessons when they dance at home all the time. Alianah wants to be a teacher when she gets older; while Sophie would be happy if she has a career in dancing.
There were two acts in the Senior Division – young people over 14 and under 22 years of age by October 1: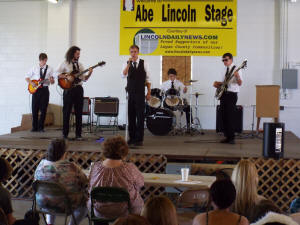 Company of Kings: Caleb Meador, Tyler O'Rear, Brady Walsh, Josiah Keller, and Justin Woods.
Danielle is a college graduate with interests in Cosmetology, singing, and exercise.

Performing together for the first time, Company of Kings, took first place in the Senior Division. They are a classic rock band driven with jazz and folk influences. When asked how they got together, Brady explained that two of the guys, Josiah and himself, are music majors at Lincoln College. They met the other band members while playing in worship bands and through Lincoln Community Theatre. All the band members agree that their favorite thing to do is entertain.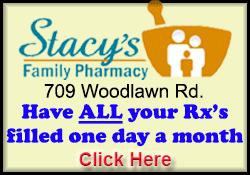 While waiting for the judges to make their decision about the winners two audience members, Jaden and Talan, took to the stage to do a little break dancing. Maybe next year they will compete in the Junior Division.

The winners of each County Fair in Illinois will compete for the State Title in Springfield on the third Saturday in January. Alianah, Sophie, and Company of Kings will be there to represent Logan County.

[Lisa Ramlow]