2016 4-H auction brings in $47,941.90
Send a link to a friend Share
[August 10, 2016] On Sunday afternoon at the Logan County Fair, the 4-H auction was held in the livestock exhibit barn on the north end of the fairground. This year the auction included several livestock offerings including the Sale of Champions. At the end of the day, the total dollars brought in totaled $47,941.90.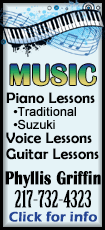 Listed below are the participants in the sale of Champions, along with the names of the buyers.

CHAMPION RABBIT MEAT PEN
Will Stambaugh
Purchased by Peasley Funeral Home, Herman Schwantz Farms, LG Seed – Rollin Head, Lynn Haseley

CHAMPION POULTRY MARKET PENS
Shelby Heyen
Purchased by Seth Goodman – ME Realty, Country Fryer Concessions, Holzworth Flying Services, Wyffels Hybrids, Farmers Bank of Mt. Pulaski

GRAND CHAMPION STEER (CROSSBRED)
Brandon Hickey
Purchased by Noah Green – AgLand FS, Darrin Stoll – Stoll Seed, Alec Murphy – Stone Seed, Tom Harms – Herrin Fertilizer, John Coers – Central IL Ag, Trent Alexander – Wyffels Seed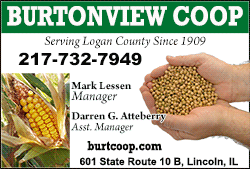 GRAND CHAMPION BARROW (CROSSBRED)
Ella Bobell
Purchased by Elkhart Fertilizer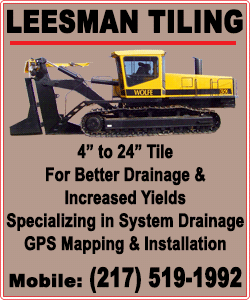 GRAND CHAMPION SHEEP WETHER (CROSSBRED)
Rohan Allspach
Purchased by Herrin Ltd.

CHAMPION MEAT GOAT WETHER
Brodee McCormick
Purchased by Frank Vala – Timber Ridge Farm
CAKE CLASSIC CHAMPION
Joan Dahmm
Purchased by Cullers French Fries – Jim & Darcie

Making the auction possible were the volunteer professional auctioneers who each year give their time and talent to the 4-H program at the auction. This year, those auctioneers were Les Payne, Ron Knollenberg, Mike Maske and Dan Naughton. Naughton Auction Service also provided the sound system for this year.

This week, be sure to note the ad placed by the Logan County 4-H in Lincoln Daily news, where all the buyers at this year's auction are recognized with a heartfelt 'Thank you' from the Logan County 4-H program and participants.
[ldn]