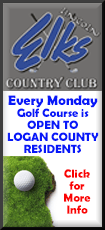 A stage decorated with white lights and flowers served as the backdrop for the 77th Logan County Fair Queen Pageant.

Logan County Fair Board President Dean Bruns welcomed everyone to the 80th anniversary of the fair and said he had been to almost every fair. Bruns said he loves the fair and wished the contestants the best.

As the evening's festivities began, master of ceremonies Cameron Kurtz introduced 2015 Queen Lizzie Ford as her father drove her to the grandstand area in a white convertible. Ford welcomed this year's contestants and told everyone to cheer them on loudly. 2015 Little Miss Preslee Sherren thanked Ford, the fair board, and pageant directors for a great year, and wished the new little miss "best of luck."

For the opening number, the seven queen candidates danced across the stage to "Can't Stop the Feeling."

The seven candidates vying for this year's title were:

Alexis Beard, 17, Lincoln, daughter of Chris and Jamie Beard, will attend Lincoln College this fall.

Jessica Maxheimer, 18, Mount Pulaski, daughter of Douglas and Angela Maxheimer, will attend Lincoln Land Community College this fall.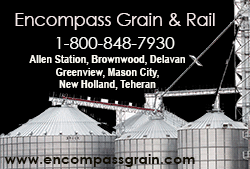 Meg Meeker, 19, Emden, daughter of Bob and Diane Meeker, attends the University of Illinois in Champaign.

Kaitlyn Nelson, 21, Lincoln, daughter of Jake and Kenda Kitner, will attend St. John's College of Nursing this fall.

Michelle Paulus, 20, Lincoln, daughter of Kent and Lynn Paulus, attends University of Illinois in Champaign.

Jade Stewart, 16, Mount Pulaski, daughter of Jason and Angie Stewart, attends Mount Pulaski High School.

Lexi Tibbs, 19, New Holland, daughter of Pamela Tibbs, attends Monmouth College.

To display their communication skills, contestants spoke on a subject of their choice with the contestants discussing topic such as how FFA helped them develop skill sets, rising up to a challenge, the need to respect police officers, family traditions at the fair, turning a passion into a purpose, not letting the sun go down on your anger, and life lessons such as positivity, strength, and flexibility.

For the pop question, contestants were asked to express their opinion about whether the judges should be able to see the contestants' social media pages as a part of judging. All of them said the judges should be able to see their social media pages because social media can "show how we represent ourselves," "show who we are," "it is how the world sees us," and "it helps them find out more about us."

The other parts of their score are based on an interview done earlier in the day with the judge, a swimsuit competition to show beauty and physique, and an evening gown competition to show stage presence.

As always, the Little Miss contestants, who ranged in age from five to eight, provided some cute and sweet moments as they introduced themselves and told what they liked best at the fair. Their favorites included "the rides," "the Octopus," "the swings," "the big slide," "the pageant," "Ritchhart's Exotic Animals," "corn dogs," "cotton candy," "eating," "hanging around with family and friends," and "everything."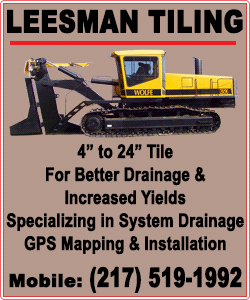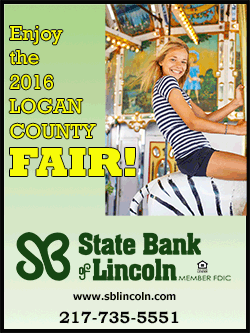 The fifteen Little Miss contestants were:

Jaelyn Anderson, 8; Paisley Baker, 7; Myah Bowman, 8; Mia Clark, 8; Aleaha Crane, 7; Lydia Doolin; 6, Brooklyn Edwards, 5; Paisley Holmes, 5; Kaeli Jones, 7; Aliannah Kodatt, 7; Charlotte LaForge, 8; Eva Leonard, 6; Rosie Polen, 5; Bralan Werner, 6; and Ellie Wrage, 6.

Little Miss contestants were judged on an interview done before the fair, which is 75 percent of their score and on their stage presence, which is the other 25 percent of their score.

Special guests filling the time between the various sections of the competition included this year's Queens, Jr. Misses, and Little Misses from several different Illinois counties and several former Logan County Fair Queens. Past Logan County Queens present ranged from years all the way back to 1941 Queen Irma (Kaesebier) Leesman, who marks her 75th anniversary since being queen.

Many wished the contestants well and said what a great opportunity being queen represents.

Amy Cherry and Deanne Mott, who have been pageant directors for the past fourteen years, are stepping down and were recognized for their years of service.
Before the 2016 queen was crowned, outgoing Queen Lizzie Ford gave a teary eyed farewell as she spoke of what she learned and thanked the fair board for the experience. Ford also thanked the pageant directors, Little Miss Preslee, the Guzzardo's, her family, her teacher Mr. Allen, and many friends for all their help and support over the past year.

Finally, the judge's decisions were announced.

Michelle Paulus was crowned Miss Logan County Fair 2016 and Paisley Baker was chosen as the new Little Miss Logan County.

Other awards for the queen contest were presented to Meg Meeker, First Runner-up; Alexis Beard, Second Runner-up; Michelle Paulus, Crowd's Choice; Lexi Tibbs, Miss Congeniality; and Kaitlyn Nelson, contestant who connected with the most businesses.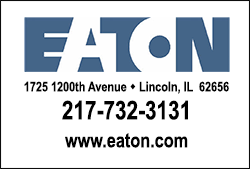 Other awards for the Little Miss contest were presented to Charlotte LaForge, First Runner-up; Myah Bowman, Second Runner-up; Jaelyn Anderson, Third Runner-up; Ellie Wrage, Fourth Runner-up; Bralan Werner, Crowd's Choice and Most Photogenic; and Paisley Baker, most raffle tickets sold.

Queen Michelle Paulus is the daughter of Kent and Lynn Paulus. Paulus attends the University of Illinois in Champaign and is working towards a bachelor's degree in Finance Agribusiness with a minor in Leadership Studies. She plans to then pursue a master's degree in Agriculture and Applied Economics. Travelling, volunteering, helping with hot air balloons at the balloon festival are some of her favorite hobbies. Paulus has taken two separate mission trips to Africa and climbed Mount Kilamanjaro.

Little Miss Paisley Baker is the daughter of Eric and Teresa Baker of Lincoln.

Queen Paulus, joined by Little Miss Baker, will reign over the Logan County Fair attending many events and presentations and handing out ribbons during the remainder of the fair. They will represent Logan County at various other events during the year and Paulus will also compete in January for the title of Miss Illinois County Fair.

Their experiences will undoubtedly be cherished for years to come. 2010 Logan County Fair Queen Bethany (Rea) Rademaker, who is now pageant director, has said being queen gave her "a new appreciation for the fair and the county as a whole."

[Angela Reiners]