Graveside Service: Mount Pulaski Cemetery, Thursday, August 4th at 1:00 p.m.
Funeral home: Fricke-Calvert-Schrader, Mount Pulaski
Obituary
Theatrice Jeanne Febus, Normal, age 83 died peacefully in her sleep at her home. Jeanne was born on August 27, 1932 in Lincoln. Her parents were Kenneth Howe and Eva Theatrice (Davis) Howe of Latham. She was preceded in death by her husband, Wayne Bryson Febus, her parents, her brothers Kenneth, Pete, and George, and her sisters Mary and Dora. She is survived by her daughter Cynthia Febus Hill of Elgin, and her brother Richard Howe of Boone, North Carolina.

Jeanne's mother died in a car accident when she was 9 years old and she and her sister Mary helped her father run the household and raise the other siblings. Her siblings appreciated her for her calmness, and patience. She enjoyed learning and exceled at all of her scholastic endeavors.

Jeanne met her soul mate Wayne in 1948 when he drove into the town square in his convertible that was filled with other girls. Although their personalities were very different they shared similar values and complimented one another perfectly. They were married at the First Christian Church in September 5, 1950 in Latham, when she was 18 and he was 25 years of age. Dad built their first home in Peoria, where their first and only child Cynthia was born. In 1963 they moved to Normal where Jeanne worked as a real estate secretary and then as a bookkeeper for over 30 years at Redbird Apartment Management.

Jeanne had many friends who she spent time with over the years. She was known for being an intellect who was mentally strong, opinionated, and a realist. Jeanne possessed wisdom beyond her years, and always stressed the importance of looking at both sides of every argument. Although she only had a high school education she was a prolific reader, and was highly intelligent. She was a great listener, reminding her daughter and others that you learn more from listening than talking. She believed in and led a balanced life and encouraged her daughter to do the same. Her philosophy was that with hard work a person could achieve anything that they set their mind to.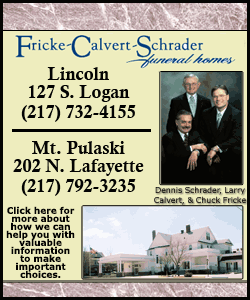 Jeanne was known by her friends and family as a pillar of strength. She trusted her own instincts, kept her emotions close to the vest and was a very good judge of character. All her friends had the utmost respect for her and her opinion. Even though she faced many challenges in her life, she always faced them head on. Jeanne rarely if ever complained and refused to ever feel sorry for herself. She felt blessed to have a husband and daughter that she loved so much and a happy marriage that lasted until Wayne's death in 2006.

Jeanne loved golf and won quite a few golf tournaments. She was an avid reader of fiction, loved playing bridge, watching the Cubs and doing crossword puzzles. Although she never liked to cook, she did enjoy cleaning and spending time at home in the kitchen with her friends having a cup of coffee and smoking cigarettes. She would share with friends and family how blessed she felt with all that God had given her. She loved the Lord deeply and prayed every night before bedtime.

A grave site ceremony will be held in her honor at Mount Pulaski Cemetery, located on Illinois Route 10 just West of Illinois Route 121 on Thursday, August 4th at 1:00 p.m. Donations in her name, Jeanne Febus, can be mailed to Normal Public Library, 206 W. College Avenue, Normal, IL 61761, or to Wounded Warrior Project, 230 W. Monroe Street, Suite #200, Chicago, IL 60606.

Services are entrusted to Fricke-Calvert-Schrader Funeral Home in Mount Pulaski.
Click here to send a note of condolence to the family of Theatrice Jeanne Febus