Logan County Board to hear and be asked to support a local 'break poverty' program
Send a link to a friend Share
[August 11, 2016] LINCOLN - On Tuesday, August 9, 2016, the Logan County Board Executive Committee held their monthly meeting. Discussion focused on funding for Community Action's Strengthening Working Families Initiative.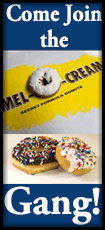 Guests from Community Action were Breann Titus, Katie Alexander and Alison Rumler-Gomez. Titus and Alexander came to the July executive committee meeting to ask for funding for the Strengthening Families Working Initiative. The program is intended as a "hand up" to those trapped in poverty. It works by providing "tools needed to move from being dependent on service aids to becoming self-sufficient."

The executive committee had decided to table the discussion about funding the program until August .
This month, Titus, Alexander, and Rumler-Gomez came to talk to the executive committee about bringing a motion for funding before the whole board.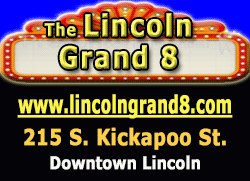 For the Initiative's programs, Alexander and Titus said $60,000 is needed to cover costs for 16 participants in the program. The Lincoln City Council had suggested it could be a collaborative effort between the city and the county, so they are asking the board for $30,000. Alexander said the city had responded positively to their ideas.

The committee had several questions about the program, the number of people they hope to enroll, and the amount CAPCIL is asking for.

Committee member Kevin Bateman said he wants to know if the board is just paying for the number of participants. He asked what happens with the extra money if there are less than sixteen participants since taxpayers would want to know how money is spent.

Alison Rumler-Gomez said welfare adds up to about $72,000 out of taxpayers pockets and getting people off welfare through programs like this one would save money. She said it is not extra money.

Board member Chuck Ruben said he could find the funding in the county budget, but it is a question of whether it is something the board should be doing. He asked whether it is a worthwhile program and can be justified to taxpayers.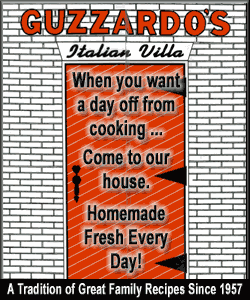 Committee member Pat O'Neill said other counties with similar programs have had success and people were hired after completing these programs.

Alexander said out of 45 people who have taken their Jobs for Life program, 32 have completed it.

Bateman said he does not want to give a "blank check" and just wants to give them an amount based on the number of people if less than sixteen enroll. He does not want the money to be a "cash cow" for other programs, but wants it to be successful on its own merits.

Rumler-Gomez said the funding could be done on a reimbursement basis. She said they are seeing a 75 percent success rate with programs.

Titus said they will provide "tracking and accountability" for the program since they have to do reporting statistics all year. She said tracking and accountability would help the board see the results of where the money is going .

O'Neill said he would motion for the board to give them $30,000.

The issue will be brought before the whole board at Thursday's workshop.

[Angela Reiners]