Finance committee begins reviewing budget and employee raises for 2016/2017 Fiscal Year
Send a link to a friend Share
[August 11, 2016] LINCOLN - On Tuesday, August 9, 2016, the Logan County Board Finance Committee held their monthly meeting. Committee discussion included work on the 2016/2017 budget and employee raises.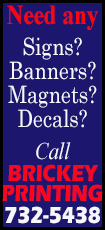 County departments have returned budget sheets and Ruben has began to put together the 2016/2017 budget. He said it is going better than expected.

Ruben said he has not put revenue for wind farm payments in the budget as he is not sure when the money will come in.

Ruben said the salary line for deputies has increased by $3,692 because more may be needed for health insurance duties.

Ruben said he wants to raise the Supervisor of Assessment's salary from $43,900 to $65,000 as a contingency.

For election equipment replacement, Ruben said he put $55,000 in the County Clerk and Recorder budget. The amount is half of the $110,000 needed to replace the equipment in a couple years.
Logan County Department of Public Health Director Don Cavi said little change will be needed for their budget. Their Finance Director Katherine Yaple said salaries will go down since they will not be paying for dental staff once SIU comes in.

Ruben said other budgets may need to be increased to be more in line with the audit figures.

Employee raises

Ruben said he would ask for a motion to determine county employee raises. He asked for a motion from the committee for the raises. County Treasurer Vicki Dugan will put the numbers in.

Committee member Rick Aylesworth motioned for a three percent raise for all county employees.

Committee member Gene Rohlfs asked about the rationale for a three percent raise rather than the .9 CPI (Consumer Price Index).

Aylesworth said he felt .9 would be embarrassing.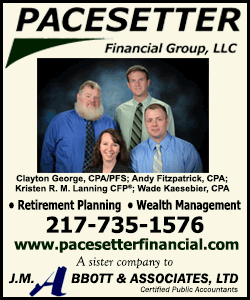 Ruben said the percentage for the raises would apply to non-union full-time employees of the county, and not those who work for the health department, 911, or the sheriff. Their raises are negotiated separately.
The motion will be brought forward at Thursday's workshop.

Ruben said he plans to ask for a special finance meeting the fourth Tuesday of August to discuss further budget changes.

Guests at the meeting were Circuit Clerk Mary Kelley, State's Attorney Jonathan Wright, and Logan County Public Health Department's Don Cavi and Katherine Yaple, and Board of Review employees Jane Ryan and Ann Curry,.

Finance Committee members present were committee Chairman Chuck Ruben, Vice Chairman Bob Farmer, Rick Aylesworth, Dave Blankenship, Gene Rohlfs and Adam Schmidt. Board Chairman David Hepler and board members Scott Schaffenacker and Kevin Bateman also attended the meeting.

[Angela Reiners]