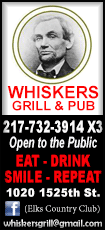 "More than 33,000 clay targets were shot at and the vast majority were hit over the three day, three event competition," said Dan Dawson, University of Illinois Extension state coordinator for the Illinois 4-H Shooting Sports Program.

The trap event marked the last of three days of shooting at the National Championships, in Grand Island, Nebraska. On Tuesday and Wednesday mornings, the participants shot sporting clays and skeet respectively. The participants shot 100 rounds at each of the three shooting events.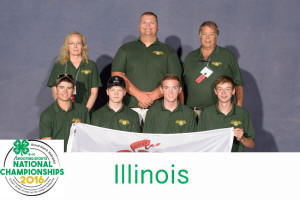 Members of the Illinois National 4-H Shotgun team included: Naythan Jones, Rock Island County; Walter Barnickel, Lee County; Ethan Jones, Macoupin County; and Jarrett Rohlfs, Logan County. Coach for the State Shotgun Team was Bill Peterson from Rock Island County.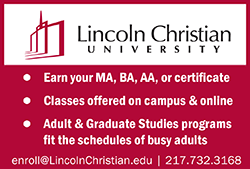 The National team was selected from the Illinois 4-H Shooting Sports state competition the previous fall. The team members were then afforded the opportunity to practice the three shooting events leading up to the National contest. The national competitors range in age from 14 to 18.

The Illinois team finished in 14th place overall with Georgia, Texas and Nebraska taking the top three team spots. In the trap event, Naythan Jones finished in third place individually, and in sporting clays, Walter Barnickel finished in fifth place individually out of the 109 competitors.

Illinois also sent a participant in the air rifle event. Samuel Milliard from DuPage County competed in the shooting events of 3-Position, Silhouette and Standing and represented Illinois quite well. His mother Gina served as his coach during the championship.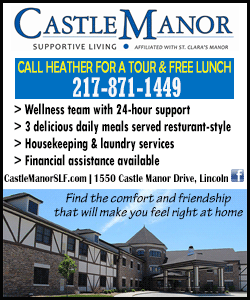 "This was Illinois' second opportunity to attend the national event with some states attending for over 20 years," Dawson said. Besides shotgun and air rifle, states can send teams of four in small bore rifle, air and .22 pistol, archery recurve and compound, hunting and wildlife, and muzzle loading.
This national event is very family oriented as can be witnessed at the opening ceremony, Dawson said. State teams enter a large coliseum carrying their State flag and conclude by making their way to the seating area. About 700 4-H participants recited the safety and ethical oath to the approximately 2,000 family members and friends in attendance. Illinois has followed this tradition as each participant had parents and family members attending the 5-day event.

Bill Peterson, coach of the shotgun team, was making his second commitment and said, "It's amazing to see 700 young adults acting in such a safe and well-mannered way.

"We should all be very proud of our state participants and encourage others to consider competing for a National position for the 2017 Nationals to be held June 25-30," Peterson said.

The Illinois 4-H Foundation provides financial assistance to this and many other National 4-H competitions. For additional information on the Illinois 4-H Shooting Sports program visit your Local County Extension office and/or the Illinois 4-H Shooting Sports site at: web.extension.illinois.edu/shootingsports.
[Dan Dawson, Extension Shooting Sports State Educator/Judy Mae Bingman, Extension Media Communications Specialist]
About 4-H: Illinois 4-H helps youth learn skills for living. University of Illinois Extension provides 4-H programs in every county in Illinois. Illinois 4-H impacts the lives of 200,000 youth each year through sustained learning clubs and groups and short-term programming.