August artists works 'Palettes Gone Wild' colorful, unique, diverse
Send a link to a friend Share
[August 11, 2016] LINCOLN - What happens when artists are allowed to create with no restraints? The latest gallery opening at the Lincoln Art Institute on Thursday entitled "Palettes Gone Wild" answered that question. Usually the monthly show at the LAI have a theme that offers direction to the artists of Logan County Arts. That was not the case this time.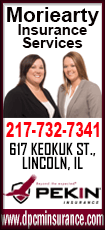 Artists were free to use whatever medium they wanted, and subject matter was entirely up to the individual. "When artists are free to express themselves and not under any constraints, masterpieces are born," said artist and photographer Mitch Douglas.

That was easy to see on the gallery walls.

Jason Hoffman contributed several sculptures that expressed his personal understanding of how materials interact with one another to produce a unique work.

Nancy Rollings Saul took an ancient tradition from Africa called mud painting and applied it to fabric. This actually involved design and color produced by mud and tea.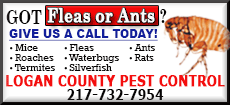 Kira Jackson used common sayings with a sly twist to produce her paintings.

"Palettes Gone Wild" definitely expresses what the gallery goers saw in the show.

Gallery owner Moses Pinkerton said "There is an eclectic mix of art, and there is a wonderful mix of gallery visitors. We have had a range of age tonight from twelve to eighty. One patron rode the train from Springfield with his son and is meeting his wife later. She works in Peoria. They are visiting the gallery and then going to a movie."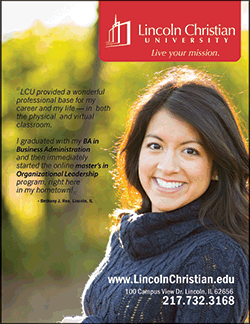 Pinkerton mentioned that the couple is moving to Lincoln. They are impressed with the variety of things to do. They especially enjoyed their time at the Lincoln Art Institute, before moving on to the theater.
In addition to the gallery opening Thursday, members of Logan County Arts participated in the art exhibition at the Logan County Fair. Pam Moriearty won five blue ribbons for her art in various categories. Moses Pinkerton won best-of-show for a sculpture he carved out of wood.

"Palettes Gone Wild" is the Lincoln Art Institute show for August. Contact Moses Pinkerton at 217-651-8355 for a personal tour of the gallery after opening night.

[Curtis Fox]