Valeant stock falls as report of criminal probe adds to woes
Send a link to a friend Share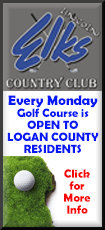 [August 12, 2016] NEW YORK (Reuters) - Valeant Pharmaceuticals International Inc <VRX.N> shares fell about 11 percent on Thursday as new details about a criminal investigation into the drugmaker reignited investor concerns about the company's past business relationship with a mail-order pharmacy that sold its products.

News of the investigation, reported by the Wall Street Journal on Wednesday, was a setback to the Canadian company's efforts clean up its image, with some in the market concerned it could face penalties and may have to pay more to borrow as it renegotiates debt.

After the article was published, Valeant said in a statement it had disclosed it was being investigated by the U.S. Attorney's Office in October and that it continued to cooperate with that probe.

Concern about other investigations, which focused on its drug pricing and accounting practices, had already cut its share price by about 90 percent in one year.

The stock had gained 25 percent on Tuesday after Chief Executive Officer Joseph Papa, who joined in May, outlined a plan to sell assets, pay down debt and focus on dermatology, consumer and Bausch & Lomb eyecare.

Lawyers at the U.S. Attorney's Manhattan office are probing whether Valeant <VRX.TO> obscured from insurers its relationship with a specialty pharmacy, Philidor Rx, that helped inflate its drug sales, the Journal reported on Wednesday, citing sources.

The investigation could lead to criminal charges against former Philidor executives and Valeant as a company, the report added.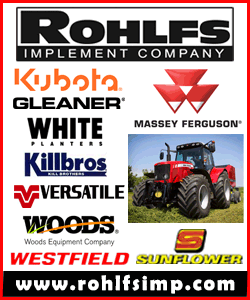 Laval, Quebec-based Valeant's U.S.-listed shares were down $2.91 at $24.41. It peaked at $263.81 a year ago.

The investigation reflects lingering issues facing Valeant and shows that it is "nowhere close to out of the woods," said David Neuhauser, managing director of Livermore Partners, who added his firm covered its profitable short position in Valeant this quarter.

INVESTOR, POLITICAL SCRUTINY

Valeant's relationship with Philidor was revealed last fall, including the aggressive tactics Philidor used to receive payment from insurers.

That news as well as investor and political scrutiny of its sharp drug price increases led to several investigations into pricing and its patient assistance programs, including one by the U.S. Attorney's Office in New York.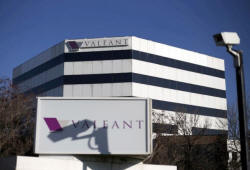 The headquarters of Valeant Pharmaceuticals International Inc is seen in Laval, Quebec in this file picture taken November 9, 2015. REUTERS/Christinne Muschi
Valeant has more than $30 billion in long-term debt and some investors have been worried that is too much, given that it may not be able to raise prices as it did before and has moved away from its strategy of growth through serial mergers and acquisitions.

Valeant cut ties with Philidor last year and overhauled its board of directors, bringing on its top investor, activist Bill Ackman.
After the investigations were disclosed last year, Wall Street began expecting that there could be fines issued against the company.

"It is not possible for us to know how this investigation will turn or if charges will be pursued," Wells Fargo analyst David Maris said in a client note.
"We believe that with Valeant having such high debt, the impact of financial or commercial penalties is high."

Papa told Canadian business channel BNN on Thursday that he did not want to speculate on the likelihood or magnitude of any fine.

He said his sense was a resolution was "several years off" based on the track record of such probes. "We know there are some issues out there and we are going to work and cooperate fully," he said.

Mizuho Securities analyst Irina Koffler wrote that Valeant's credit may now be perceived as riskier and that the company may have to pay higher interest rates under loan amendments it is negotiating.

Reuters, citing sources, reported earlier this week that Valeant is offering to pay lenders a higher interest rate in order to obtain an amendment to its debt agreement that would loosen one of its covenants.

(Reporting by Natalie Grover in Bengaluru, Caroline Humer in New York and Rod Nickel in Winnipeg, Manitoba; Editing by Maju Samuel and Jeffrey Hodgson)
[© 2016 Thomson Reuters. All rights reserved.]
Copyright 2016 Reuters. All rights reserved. This material may not be published, broadcast, rewritten or redistributed.