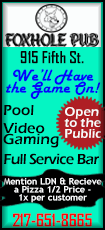 Ticagrelor 60 mg -- sold in Britain as Brilique for just under 1 pound ($1.30) a pill -- could help "many thousands of people" when given twice a day alongside aspirin, the National Institute for Health and Care Excellence (NICE) said.

In the United States, the wholesale acquisition cost is $5.14 a pill, although most U.S. patients are eligible for savings programs.

A higher 90 mg dose of Brilique is already recommended for 12 months after a heart attack. Now new NICE draft guidance supports continued use at a lower dose for a further three years to reduce the risk of fresh heart attacks or strokes.

The drug is an important driver of future sales for AstraZeneca, which believes it can eventually sell $3.5 billion a year. Global sales in the first half of 2016 were $395 million.

The low-dose version of the medicine was recommended for long-term use by the U.S. Food and Drug Administration in September 2015 and by European authorities in February 2016.
(Reporting by Ben Hirschler; Editing by Keith Weir)
[© 2016 Thomson Reuters. All rights reserved.]
Copyright 2016 Reuters. All rights reserved. This material may not be published, broadcast, rewritten or redistributed.