Ex-Colorado University student spared prison for sexual assault
Send a link to a friend Share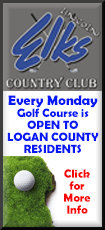 [August 12, 2016] By Keith Coffman

DENVER (Reuters) - A former University of Colorado student has been spared a prison sentence for his sexual assault conviction, drawing angry comparisons from victim advocates to the lenient punishment a Stanford University swimmer received in a similar case.

Austin James Wilkerson, 22, was sentenced on Wednesday to two years in Boulder County jail, making him eligible for a work-release program where he can go to a regular job or attend school during the day but spend his nights in the county lockup.

Following completion of the two-year jail term, Wilkerson will remain on probation for at least 20 years.

Wilkerson was convicted in May of sexual assault on a helpless victim and unlawful sexual contact, both felonies, stemming from a 2014 attack on an intoxicated woman.

Under Colorado law, Wilkerson faced a possible state prison sentence ranging from eight years to life.

But Boulder County District Court judge Patrick Butler apparently was swayed by county probation officials who recommended against sending him to a state penitentiary.

The probation department's pre-sentencing report cited Wilkerson's lack of a criminal history and what it characterized as his acceptance of responsibility.

Prosecutors, however, said Wilkerson deserved prison time, noting the defendant's betrayal of his assurances to the victim's friends that he would take care of her after she had too much to drink.

"(T)his defendant raped a helpless young woman ... tried to cover up his crime, and then repeatedly lied about what he did – including under oath at trial," prosecutors wrote.

[to top of second column]
Brie Franklin, executive director of the Colorado Coalition against Sexual Assault, denounced the decision on Thursday.
She likened it to the six-month jail sentence a California judge imposed in June on former Stanford University swimmer Brock Turner following his conviction for sexually assaulting an unconscious woman, which sparked widespread condemnation.

"We have seen over and over the failure of the criminal justice system to consider the trauma and life-long effects experienced by victims," Franklin said in a statement.

One of Wilkerson's prosecutors, Caryn Datz, told Reuters there were "parallels" between the two cases, and that Butler was within his discretion to impose the lesser punishment, as was the California judge in the Turner sentencing.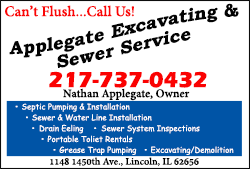 "We were disappointed in the outcome but not necessarily surprised," Datz said, adding that the judge made it clear to Wilkerson that any violations of the terms of his confinement or probation could result in prison time.

(Editing by Steve Gorman and Tom Brown)
[© 2016 Thomson Reuters. All rights reserved.]
Copyright 2016 Reuters. All rights reserved. This material may not be published, broadcast, rewritten or redistributed.