Lincoln Daily News
welcomes letters of appreciation, information and opinion on matters pertaining to the community.
As a community we need to be able to talk openly about matters that affect the quality of our lives. The most effective and least offensive manner to get your point across is to stick to the issue and refrain from commenting on another person's opinion. Letters that deviate from focusing on the issue may be rejected or edited and marked as such.
You may also send your letters by email to ldneditor@lincolndailynews.com
or by U.S. postal mail:
Letters to the Editor
Lincoln Daily News
601 Keokuk St.
Lincoln, IL 62656
Letters must include the writer's name, telephone number, and postal address or email address (we will not publish address or phone number information). Lincoln Daily News reserves the right to edit letters to reduce their size or to correct obvious errors. Lincoln Daily News reserves the right to reject any letter for any reason. Lincoln Daily News will publish as many acceptable letters as space allows.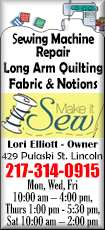 To the editor:

Several months ago the Logan County Board voted unanimously to place on the March 15th ballot a referendum to provide funding for local Veterans and their families. Although I typically do not favor new levies, this one is worth supporting, and I encourage you to vote "Yes."

For the majority of readers who are concerned about further tax increases, a "Yes" vote will not raise your taxes. The County operates under "Tax Caps" which means the Treasurer can only collect a fixed amount of money. This modest levy means that of the revenue the County receives, our Veterans will be entitled to a small portion of it to help meet their needs.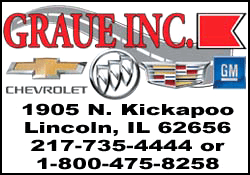 When I was elected Chairman of the Logan County Board one of my stated goals was for our community to become one of the most "military-friendly' in the State. We have already established a Burial Assistance Commission, which provided an indigent World War II widow with a dignified internment.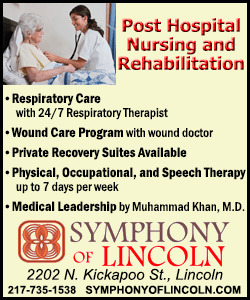 The Board is working with a recruiter to create a military benefits information center at the Courthouse. We have hosted the Regional Coordinator for the National Guard's Lincoln's Challenge Academy to provide intervention for at-risk 16 to 18-year-olds. We became a Purple Heart community last fall and event extended a Veteran's discount for pet adoptions. Last month we officially recognized the creation by our various Posts of a Veteran's Assistance Commission and the requested levy will provide the VAC with the funds to serve those who have served us.

I most respectfully ask you to join me in voting "Yes" on March 15th.

David Hepler
[Posted March 4, 2016]