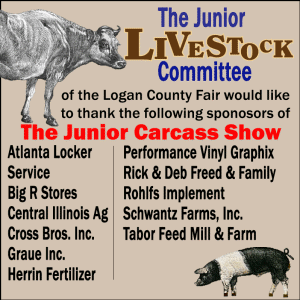 Jr. Livestock Carcass winners announced
Send a link to a friend Share
[August 23, 2016] The Jr. Livestock Carcass show was held the week after the Logan County Fair at the Atlanta Locker.
This year the event was judged by University of Illinois Meat Judge Brandon Klehm.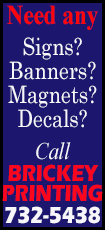 Kelm inspected the carcass entries in the Beef and Pork classes and chose the top five winners in each category.

In the Pork Carcass category, the top five were





1st - Drew Hayes
2nd - Regan Tibbs
3rd - Emma Ritterbush
4th - J.R. Lynn
5th - Sydney Ramlow

The First Place trophy sponsor for the Pork category was Conrady Farms.

The top five in the Beef Carcass category were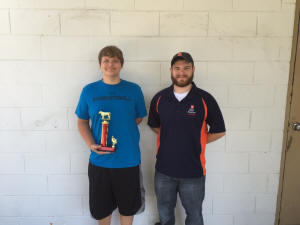 Brodie Miller with Judge Branden Klehm
1st - Brodie Miller
2nd - James Byrd
3rd - Landon Alcorn
4th - Molly Schemp
5th - Eli Crane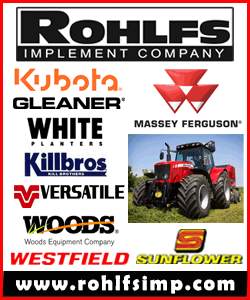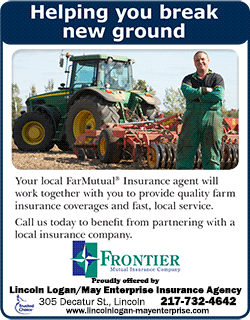 The First Place trophy for the Beef Category was Schwantz Farms in Memory of Carl Schwantz.
Jr. Livestock Department Superintendent David Opperman and the participants of this year's competition wish to thank all the sponsors who make this competition possible.

Atlanta Locker Service
Big R Stores
Central Illinois Ag
Cross Brothers, Inc.
Graue Inc.
Herrin Fertilizer
Performance Vinyl Graphix
Rick & Deb Reed and Family
Rohlf's Implement
Schwantz Farms, Inc.
Tabor Feed Mill & Farm

[Dave Opperman, Jr. Livestock Department Superintendent Logan County Fair]