EU, Portugal agree on recapitalization for ailing bank CGD
Send a link to a friend Share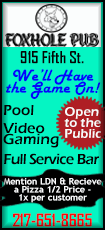 [August 24, 2016] BRUSSELS/LISBON (Reuters) - The European Commission and Portugal have agreed in principle on the recapitalization, on market terms, of ailing state-owned bank Caixa Geral de Depositos (CGD), envisaging an injection of 2.7 billion euros ($3 billion) in state funds and a debt issue.
Portugal is still reeling from two bank rescues in 2014 and 2015 that have undermined investor confidence in the country. CGD, its largest bank by assets, needs to bolster its capital because of massive bad loans on its books.

The government has been negotiating with Brussels for months so that any injection is not considered state aid and does not count towards the budget deficit, which Lisbon has promised to cut to 2.5 percent of GDP in 2016 from last year's 4.5 percent.

A spokeswoman for the European Commission said the planned recapitalization would occur on market terms, with sufficiently high expected returns for the state to mean it would not be considered state aid.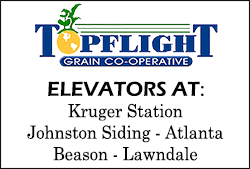 The plan is aimed at returning the bank to long-term health through cost cuts, improved efficiency and de-risking measures, she said.

European Union Competition Commissioner Margrethe Vestager "last night reached an agreement in principle with the Portuguese authorities on the way forward to enable a recapitalization of CGD on market terms," the spokeswoman said.

The plan is yet to be formalized and approved by the College of Commissioners.

Under the terms of the deal, Portugal will inject up to 2.7 billion euros of capital into CGD, transfer its ParCaixa shares to CGD and convert 900 million euros of contingent convertible (CoCo) bonds into equity.

[to top of second column]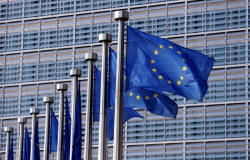 European Union flags flutter outside the EU Commission headquarters in Brussels, Belgium, April 20, 2016. REUTERS/Francois Lenoir
CGD has also committed to raise 1 billion euros of capital through subordinated debt, which means private investors can help to increase the bank's equity without becoming shareholders.
CGD last received state funds in 2012 when 1.65 billion euros were injected via CoCo bonds. Other Portuguese banks that also received state help via CoCos then have repaid most of the loans to the government.

The bank posted a net loss of 205 million euros in the first half of the year due to provisions for bad loans. The government in June ordered an independent audit of CGD, after allegations of irregularities in granting loans.

($1 = 0.8881 euros)

(Reporting by Robert-Jan Bartunek and Andrei Khalip; Editing by Jeremy Gaunt and Mark Potter)
[© 2016 Thomson Reuters. All rights reserved.]
Copyright 2016 Reuters. All rights reserved. This material may not be published, broadcast, rewritten or redistributed.