In surprise move, Iceland cuts interest to tame its currency
Send a link to a friend Share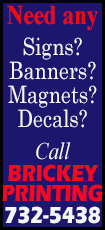 [August 24, 2016] By Ole Mikkelsen
(Reuters) - Iceland's central bank on Wednesday cut its key deposit interest rate by 50 basis points to 5.25 percent because monetary policy earlier this year has been more successful than expected, the central bank said.

The surprise move comes amid optimism over the country's inflation target and could signal both a normalization of the economy and concern over capital inflows strengthening the currency.

"It appears that it will be possible to keep inflation at target over the medium term with a lower interest rate than was previously considered necessary," the central bank said in a statement.

Ahead of the monetary meeting analysts at Islandsbanki expected unchanged interest rates..

"I think the concern about outflow of money has now been replaced about a concern for a strong inflow," Markets and Money Advisory economist Lars Christensen said.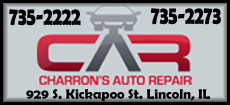 The Icelandic crown <ISK=> has strengthened by more than 8 percent over the last five to six months.

"Today's news indicates that the Icelandic economy is on track to be normalized," Chief Analysts Jakob Christensen from Danske Bank said.

The strong Icelandic crown has increasingly attracted investors from abroad but created challenges for exporters in Iceland.

It is the first time since November 2014 that the Icelandic central bank has cut the key deposit rate, which is now at its lowest level since August last year.

Last week Iceland's government proposed major steps aiming to remove capital controls introduced after the 2008 financial crisis, including allowing residents to buy real estate abroad and purchase foreign currency for international trips.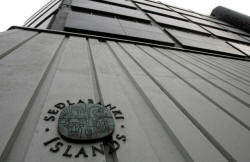 Iceland's Central Bank logo on the wall of the bank's main building in Reykjavik January 26, 2009. REUTERS/Ints Kalnins
"Tight monetary policy has contained demand for credit and led to increased saving, thereby supporting a larger current account surplus and a stronger crown," the central bank said on Wednesday.

The likelihood of increased macroeconomic imbalances and the uncertainty associated with capital controls argue for caution in interest rate setting, the central bank said.

"Whether interest rates will be lowered further or need to be raised again will depend on economic developments and on the success of the capital account liberalization process," it wrote.

(Additional reporting by Jacob Gronholdt-Pedersen; Editing by Jeremy Gaunt)
[© 2016 Thomson Reuters. All rights reserved.]
Copyright 2016 Reuters. All rights reserved. This material may not be published, broadcast, rewritten or redistributed.